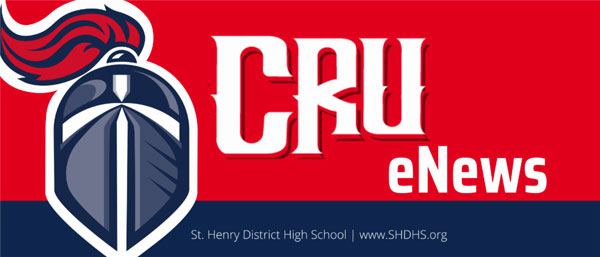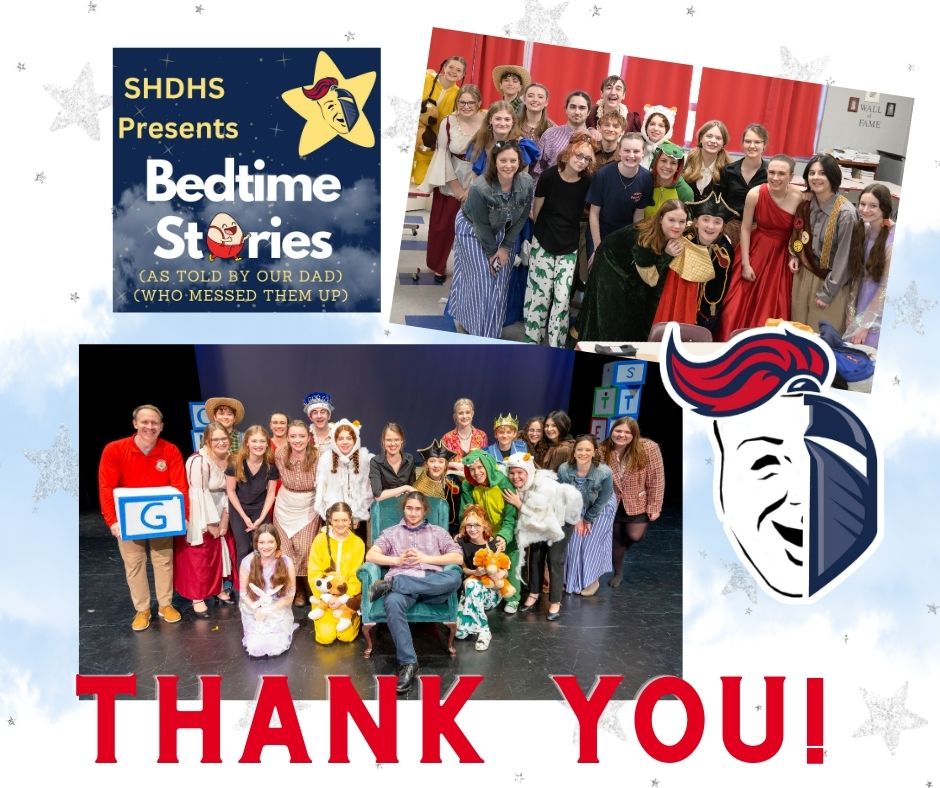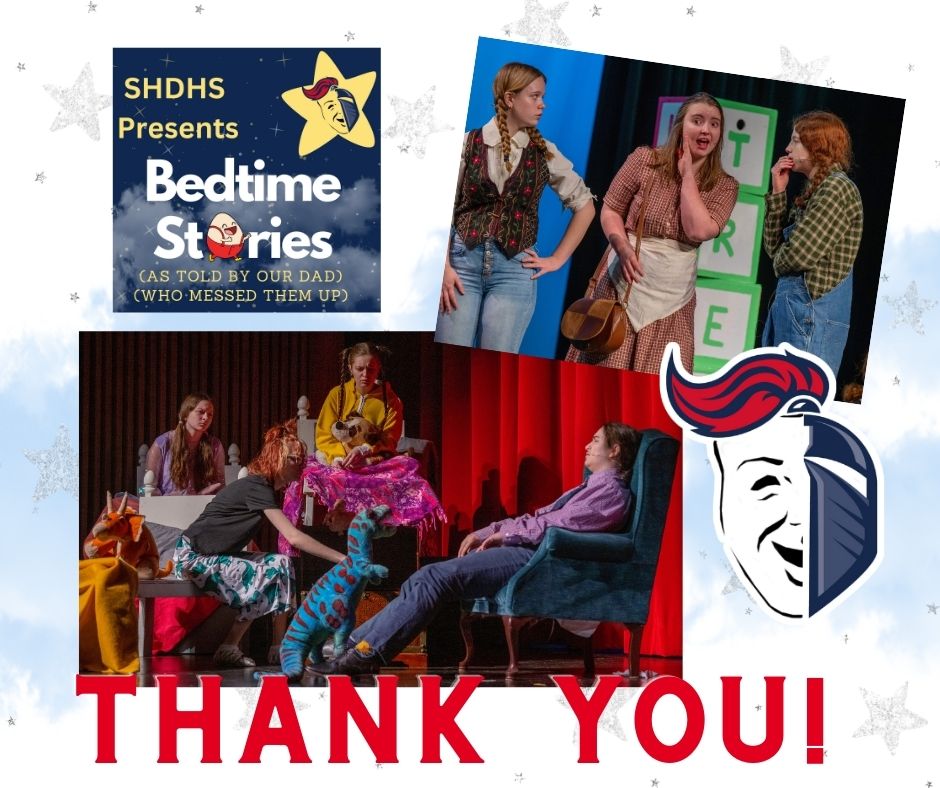 Congratulations to the cast and crew of "Bedtime Stories."  SHDHS is proud of these performers and would like to thank all family and friends who attended the show last weekend.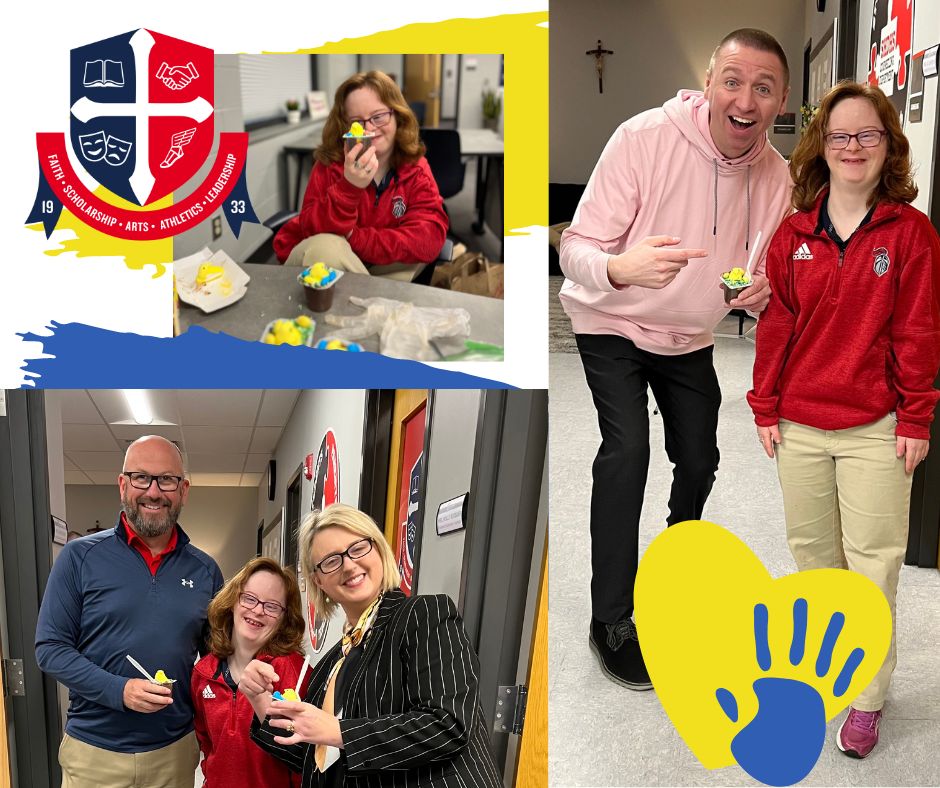 Mrs. Ryan and Jenna have been following recipes and making treats for various faculty members for the past few months. This week was Easter Chick Pudding Cups! 
 Information from the Front Office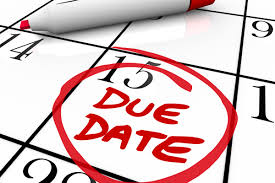 Deadlines to be aware of:
The scholarship Application Deadline for the 23-24 school year is Friday, March 31, 2023. Click here for more information or email [email protected].
---
FACTS/Financial Assistance Application
Applications are accepted throughout the school year, but the first awards deadline is April 1, 2023, and award notifications will be made on April 30, 2023. Applications must be completed and verified by April 1 to be considered for the first round of awards. Please click here to apply. For questions, contact Connie Cornett at [email protected]. 
---
2023-2024 Class Schedule
The re-enrollment process must be complete before your student receives their 2023-2024 class schedule. For budget purposes and to ensure your student receives their 2023-2024 class schedule by the end of the school year, please pay the registration fee by April 14. If your son or daughter is not returning for the 2023-2024 school year, please email Toni Lehan at [email protected]. 
Registration fees are invoiced through your FACTS account and need to be paid manually through FACTS. The registration fee for the 2023-2024 school year is $200. 
1st child $200
2nd child $175
3rd child $150
Family Cap at $525
If you have questions about how to pay the registration fees, please email Connie Cornett at [email protected].
---

SHDHS Crusader Summer Camps and Activities will be here before we know it! This summer, SHDHS is excited to offer a variety of athletic and fine art activities for your sons and daughters, including:
Baseball Skills Camp
Basketball Skills Camp
Drama Camp
Soccer Skills Camp
Visual Arts Camp
Volleyball Skills Camp
Tennis Camp
Our coaches, faculty members, and students would love to spend time with your child(ren) this summer, helping them learn valuable skills, all while having fun. Space for each activity is limited, so please go to the Summer Camp page of our school website (https://shdhs.org/st-henry-district-high-school-summer-camps) to complete the registration form(s) before the allotted spots are filled. Details on all the great opportunities listed above, including exact dates, times, and costs, can also be found via the link above.
---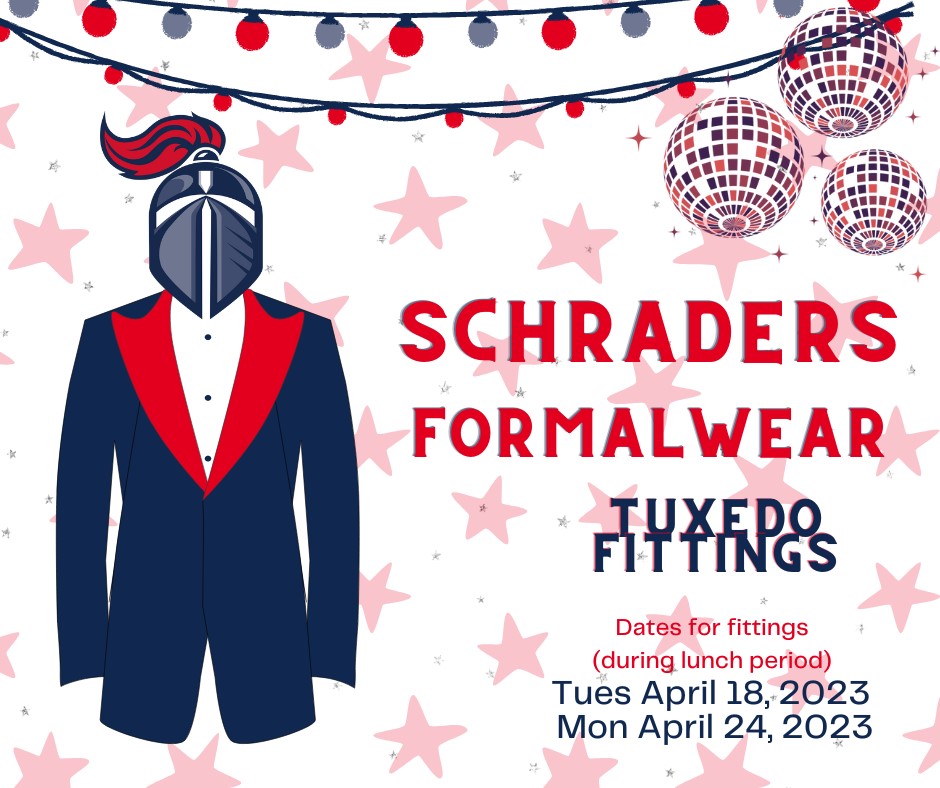 Prom Tuxedo Rental
Fittings at the SHDHS main campus during lunch (no payment due until tuxedos are delivered) Schrader's Formalwear, 859-781-6789 or 859-866-0363 or  www.schradersformalwear.com.
Dates for fittings (during lunch period): Tues April 18| Mon April 24
Tuxes will be delivered after school on Thursday, April 27, 2023 (*A $10 late fee will be assessed for non-returned complete outfits or missing items).
---
Calendar Reminder!
There are no Wednesday late arrivals for April or May. We will be on a regular schedule on April 5 and May 3.
---
Student Council Fundraiser
It's Dewey's for dinner!!!  Tuesday, April 4, from 4-9 pm. All supporters, family, and friends are invited to eat pizza and raise funds! Mention the SHDHS STUCO fundraiser when ordering; up to 20% of all food purchases will be donated to St. Henry District High School.Order Online: deweyspizza.com [mention "GBN" in Order Notes]. Click here to view the flyer. 
Class of 2027
2023 Summer Enhancement Math Program for Incoming Freshmen
The Math program is designed to enhance math skills and remediate basic math concepts to better position students for the school year. The program provides support for those needing review for Algebra I. For more information, contact Mandy Finke at [email protected].

Dates: Tuesdays and Thursdays from 9:00 am - 11:00 am
July 11, July 13
July 18, July 20
July 25, July 27
August 1, August 3

$200.00 per student. Click here to register.
---
2023 Summer Enhancement English Program for Incoming Freshman
The English summer enhancement program is designed to reinforce students' skills essential for a successful transition into a high-school-level class. Students will practice critical reading techniques such as close reading, note-taking, and annotating to increase comprehension. Additionally, students will incorporate writing tools to effectively communicate, develop and support ideas in an organized and focused manner. 
Dates: Tuesdays and Thursdays from 11:30 am - 1:30 pm
July 11, July 13
July 18, July July 20
August 1, August 3
Cost: $175.00 per student. Click here to register.
For more information, contact Angela Hartwig at [email protected].
---
Math placement test information for 2023-2024 freshmen
This MATH Placement test is for incoming freshmen interested in taking Algebra II Honors as a freshman. Students registering for Algebra I or Algebra I Honors as freshmen do not need to take this placement exam. If you have any questions, please contact Ms. Clare Grosser at [email protected].
When: Saturday, April 29, 2023, from 8:00 - 9:00 am     
Where: SHDHS
How Long: 1 hour; 45 Questions
How Much: No charge
Registration: https://apps.shdhs.org/admissions/math-placement-test/

For more information about SHDHS Freshman Math Courses, click here.
---
Spanish Placement test for 2023-2024 freshmen
 
The Spanish Placement test is for any incoming freshmen interested in taking Spanish 2/2 Honors in the coming fall (skipping Spanish 1) and any student interested in taking Spanish 1 Honors instead of regular with a strong Spanish background. If you have questions, please get in touch with Mrs. Elizabeth Hasken at [email protected].
When: Saturday, April 22, from 9:00 - 10:00 am
Where: SHDHS
How long: -1 hour
How much: - no charge 
Registration: https://apps.shdhs.org/admissions/spanish-placement-test/
Crusaders of the Week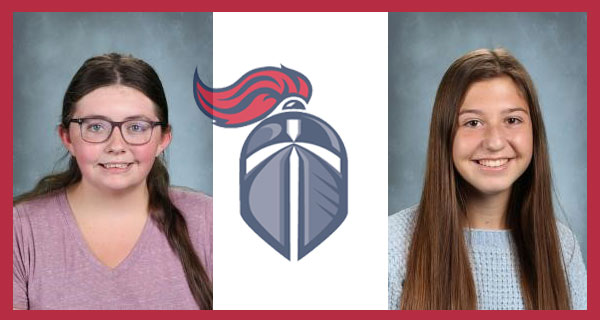 Congratulations to Junior Stephanie Gruener for being selected as Crusader of the Week for Art 3- Mixed Media. Stephanie is a true pleasure to have in class because of how kind, respectful, helpful, and reliable she is and because her daily effort in class and with her projects is off the charts. Stephanie gives her absolute best day in and day out and has improved quite a bit in a very short amount of time. Mrs. VonHandorf admires Stephanie's dedication and commitment and is thankful for her being a true leader in our classroom. WAY TO ROCK, STEPH!
Ms. Kempf nominates Gabby Pitsic the Crusader of the Week for Latin II Honors. Gabby has shown a genuine drive to succeed this year, moving up from Latin I Regular to challenge herself in the Honors course. She has thrived in this more challenging environment! Not only does Gabby excel in her schoolwork, but she also participates in class daily and enthusiastically works with and helps her peers. Gabby is not afraid to speak her mind and engage in class discussions about her translated readings; she is an excellent addition to our Latin class. Congratulations, Gabby!
Academic Showcase/Clubs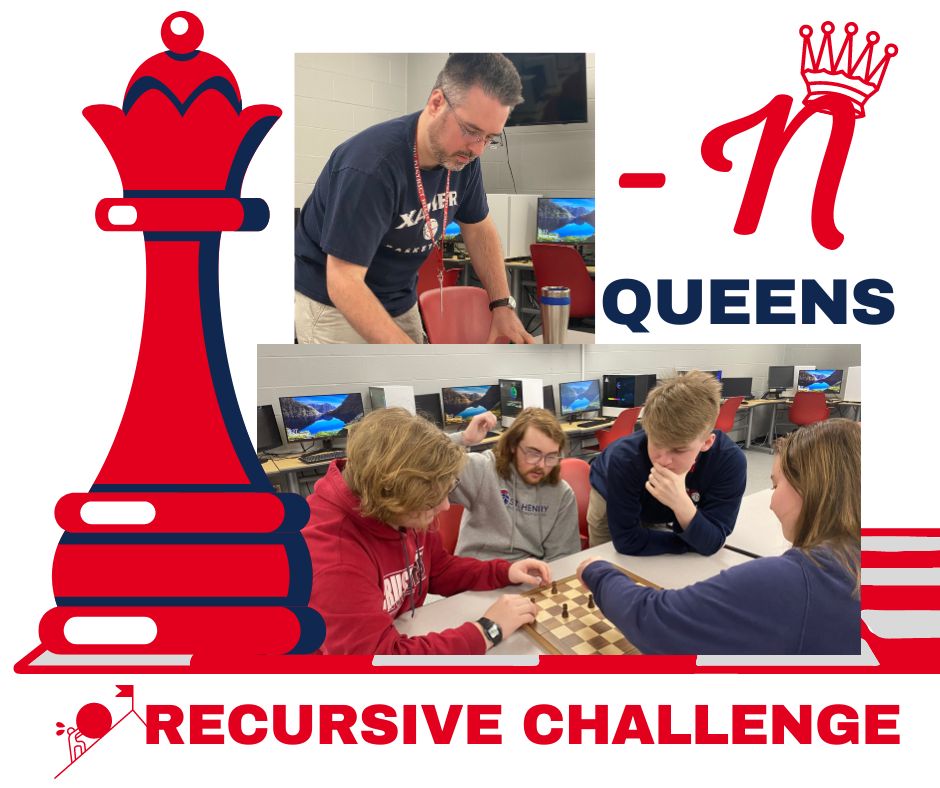 Computer Science
The n-queens puzzle is the challenge of placing n queens on an n x n chessboard.  It is about finding how many different ways queens can be placed on a chessboard so that none attack each other.  Students will proceed to find a computational algorithm to solve the challenge using recursion. Solution Key available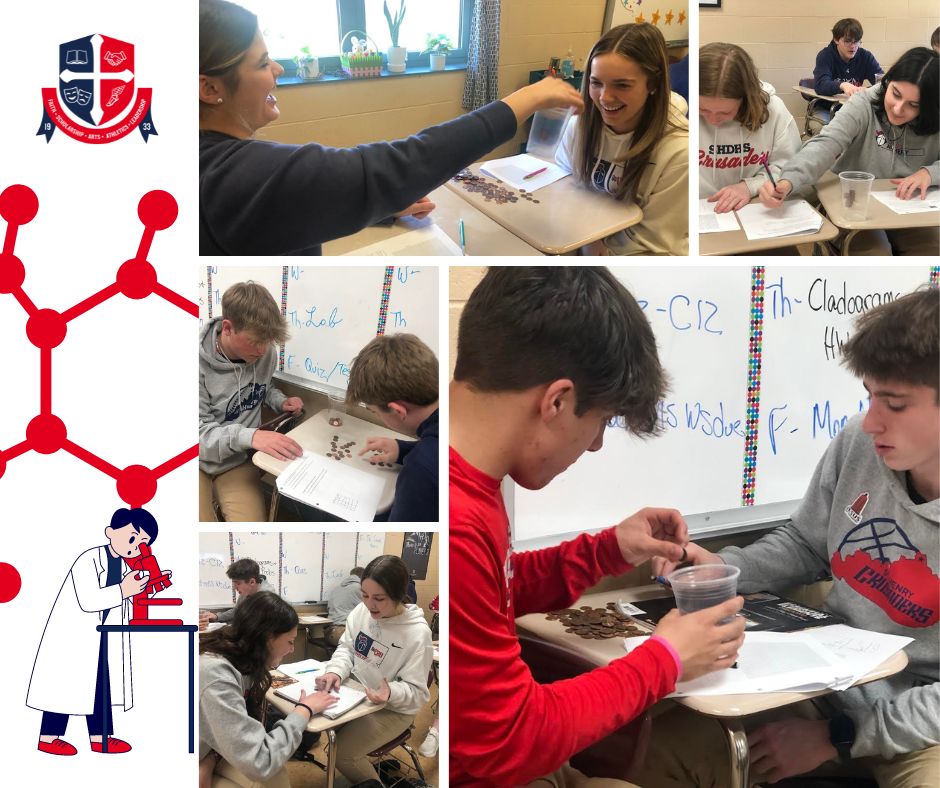 Biology 
Sophomore biology students use pennies to model radioactive decay. By knowing the half-life of an element, scientists can figure out the appropriate age of a fossil or rock sample. 
Athletic News
Athletic Signing
Athletic singing for Athletes will occur on Monday, April 24th, at 3:00 pm in the Drees Auditorium.  Parents, if your child is signing, you will receive a separate letter from the Athletic Department with further information.  
---
St. Henry District High School Booster Scholarship for Seniors
The SHDHS Booster organization will offer two $500.00 scholarships, one male and one female Senior. All applications should be completed in full and given to Mrs. Kolkmeier by Thursday, April 27th.  A Booster Selection committee will receive all applications from the Athletic Department to make the selections.  Applications will be held in the strictest confidence. The committee will evaluate the applicants based on the criteria below.  The Booster scholarships are not based on financial need and do not include SAT or ACT testing scores. Any post-secondary college/university, including technical colleges, is acceptable. Click here to apply.
---
BINGO - July 1
The Athletic Department and the Future Problems Solvers will secure the volunteers for the July 1 Bingo. Twenty volunteers are needed to run this bingo. Anyone who can volunteer to help with this Bingo, please get in touch with Sue Kolkmeier at [email protected] to sign up.  Hours of Bingo will be 10:45 am-4:30 pm. Lunch will be provided.
---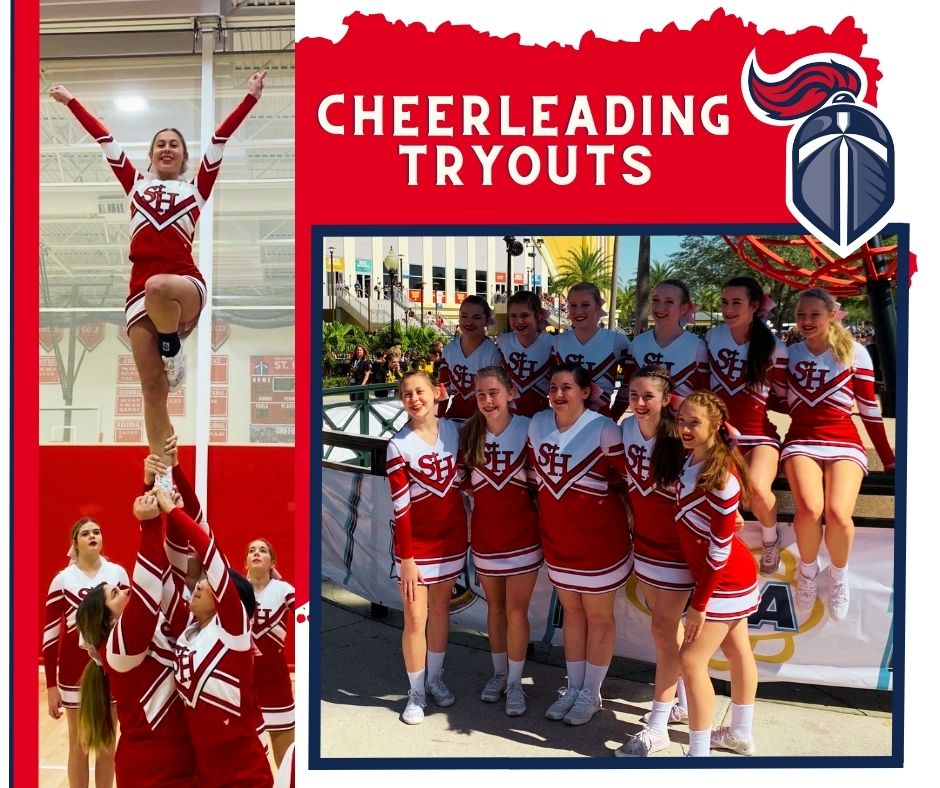 Cheerleading Tryouts
SHDHS will form a competition cheer squad for the 2023-2024 season. This squad will start practicing the week of July 17th, 2 to 3 times a week (2-hour practices). Practices include tumbling, jumps, and stunting. Practices will be mandatory. The team will compete in 4 to 6 competitions. Fundraising efforts will be mandatory. 
Tryouts: Monday, April 3 through Wednesday, April 5, from 3-5:00 pm
Location: SHAC (St. Henry Athletic Complex) 35 Cavalier Blvd.
To register:  https://sthenry-ky.finalforms.com/
---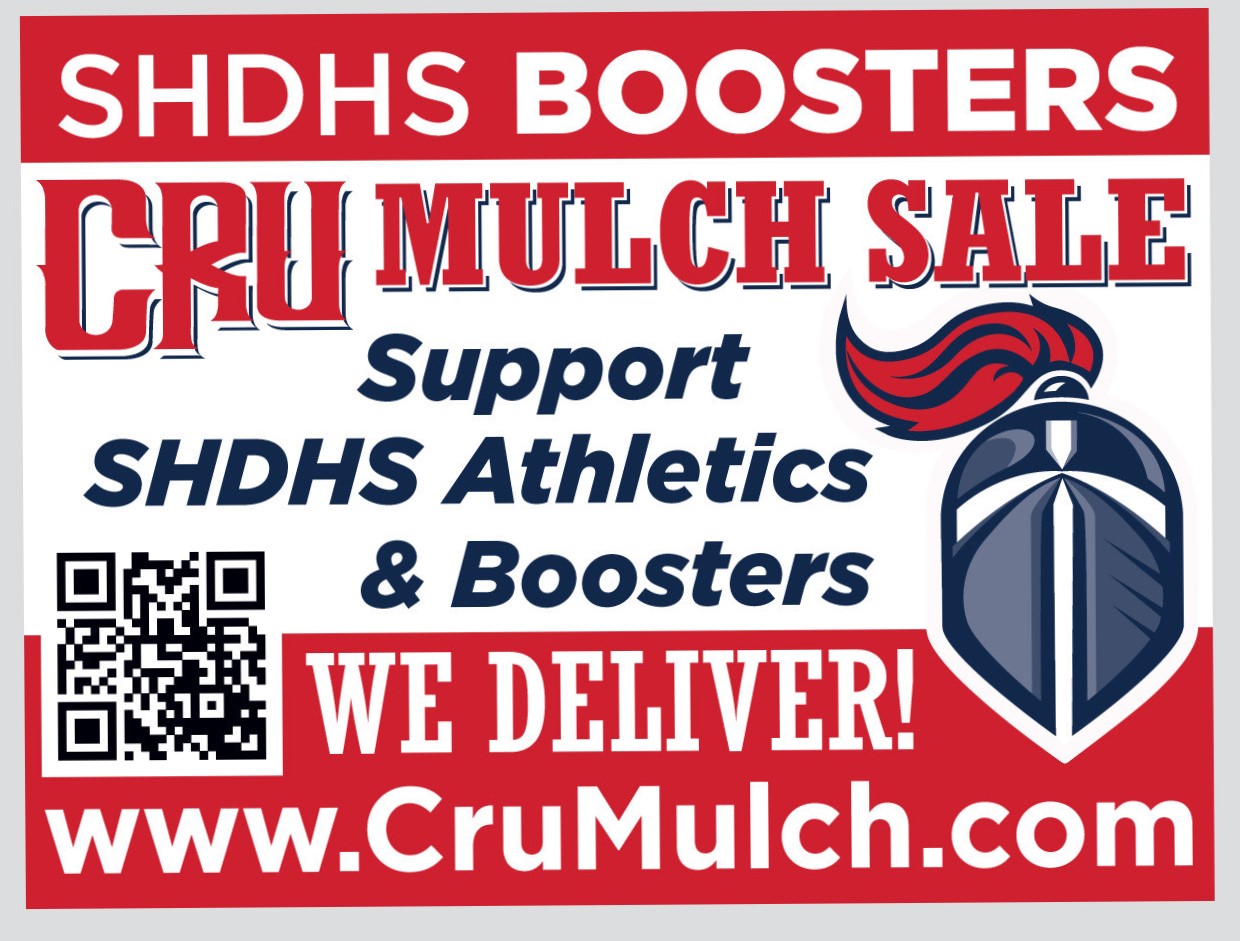 Are you getting ready to spruce up the landscaping? Your Crusaders can help with that!
The SHDHS Boosters organization is selling mulch this year. Crusader athletes will even DELIVER THE BAGS to your house and place them around your yard.
There are three color options: black-dyed, brown-dyed, and natural. The bags are two cubic feet and cost $4.50 each (there is a five-bag minimum to order). All proceeds benefit SHDHS Athletes.
Click here to order your mulch today!
You can make your yard look amazing and help out Crusader athletes at the same time. It's a win-win!
---
The Winter Sports Banquets will occur on Monday, April 3, at 6:30 in the auditorium.
---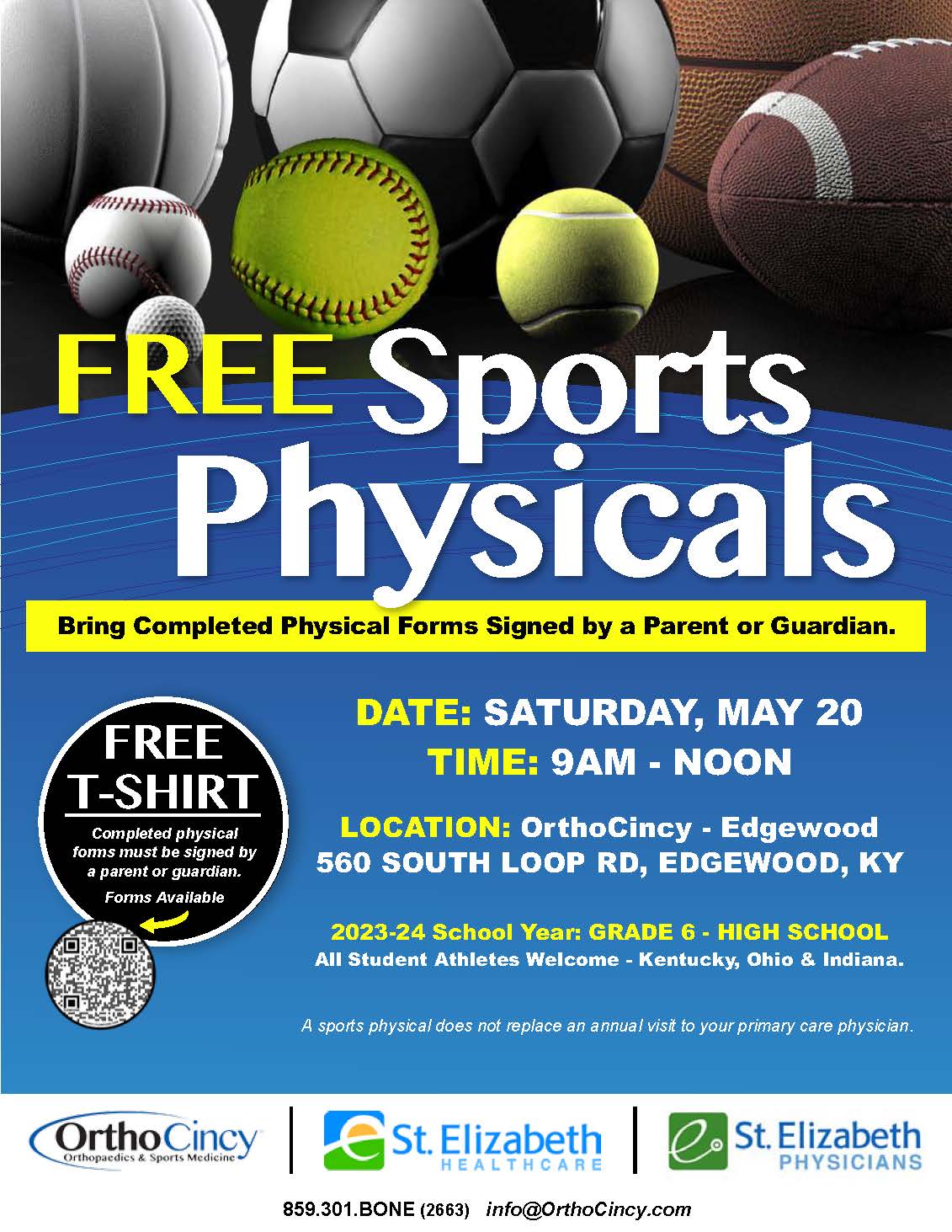 Counselors Corner
The Presidential Volunteer Service Award (PVSA) is given to St. Henry District High School students who meet the requirements listed on the following LINK. The PVSA committee still accepts submissions for St. Henry District High School students during the 2020 - 2021, 2021 - 2022, and 2022 - 2023 school years. 
St. Henry students who meet the requirements must submit a resume detailing their service hours to Mr. Billy Sarge by Wednesday, April 5, at noon. Please review the service requirements before submitting a resume to ensure only PVSA-approved hours are listed.
When students submit their service hours for PVSA, please remember that they must be separated by each school year. For example, the list of hours for the 2022 - 2023 school year will start on April 1, 2022, and end on March 31, 2023.
Please contact Billy Sarge if you have any questions at [email protected] or 859.525.0255 ext. 2823.
---
College Admission Podcast for Parents
Mr. Reeves is the co-host of a college admissions podcast. The latest episode is specifically for parents and how they can best support their children in the college admission process.
https://podcasts.apple.com/us/podcast/get-schooled-by-reeves-and-ford/id1457833156
(Note: This is a passion project, and Mr. Reeves makes no money on the podcast.)
---
NEW EVENT: Academic Scholarship Signing
Senior Parents: 
St. Henry District High School is starting a new tradition this year. Much like an athletic signing, we will host an Academic Scholarship Signing.
We will host this signing in the auditorium on Tuesday, May 16, at 11:30 am. Parents and family members are invited for a small reception following the event.  
Students qualify in one of two ways:
1. An academic scholarship to the school they are attending of 50% or more of the listed tuition price (not including KEES, grants, or loans)
2. Admission to a university they are attending that has a 50% admission rate or lower.
---
The SHDHS Counseling Department is beginning a summer enrichment database for all students. The following document will be updated as more summer programs become known to us:
https://docs.google.com/document/d/1esz5IAl_vkicXDbjgIUZm_PLk4ltGLNB6WmflIilHRs/edit?usp=sharing
---
Scholarship Update
Senior Parents,
The following document includes a list of current scholarships offered to SHDHS students. This LIVE document will be updated yearly as scholarships come through the counseling office. Links to download applications and links to apply directly are provided. The last page will always be a list of helpful websites. https://docs.google.com/document/d/1cPIVNE4EyhfiUrxY81K4JqioK4N7RtRyzUMDugkuUJk/edit?usp=sharing
Graduation 2023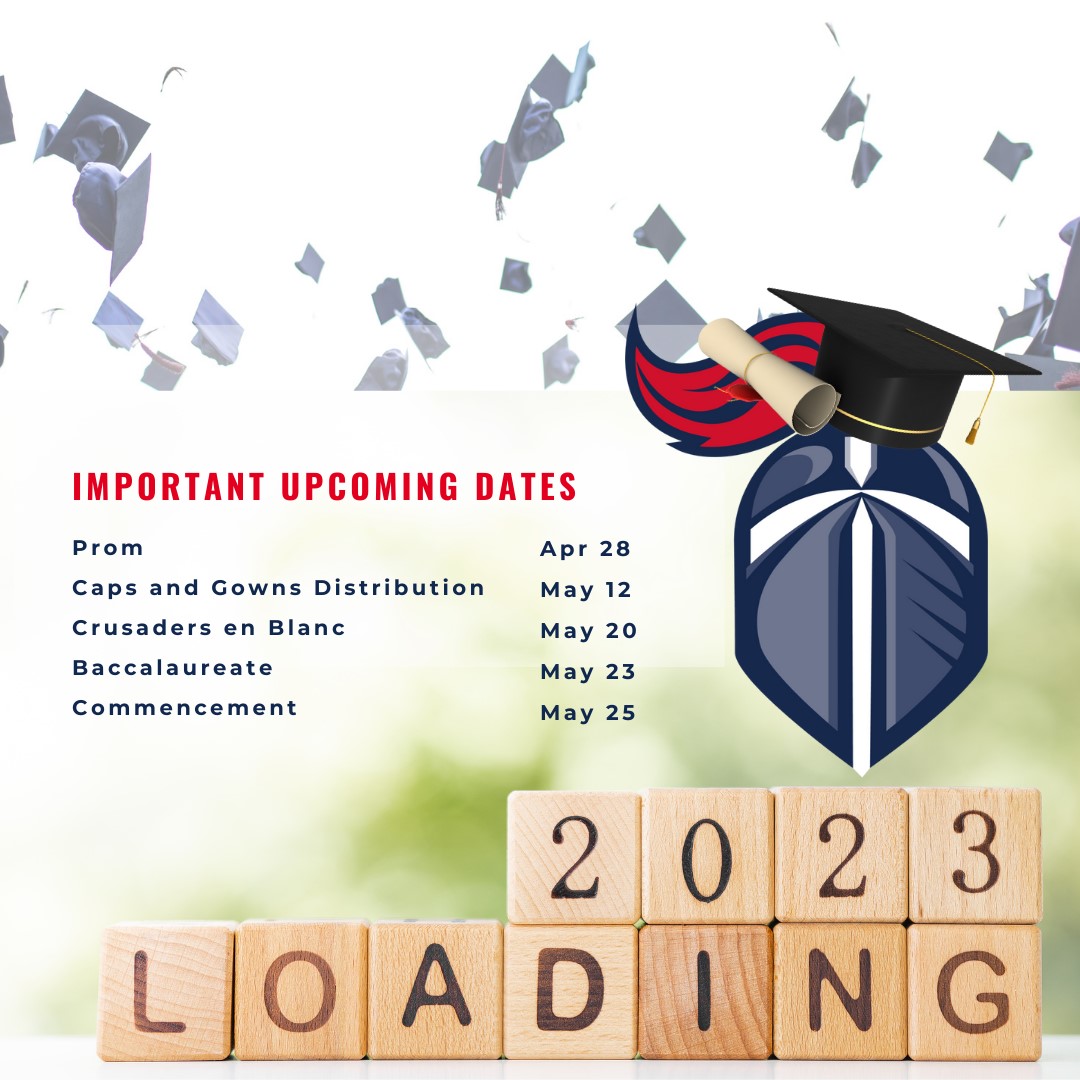 Graduation Party Planning
Senior parents planning a party for your graduate, we have you covered on your party needs. Plates, napkins, balloons, thank you cards...all custom created for our grads. Graduation kits are coming! Keep your eye out for ordering information soon. For any questions, please get in touch with Monica Gumz at [email protected].
---
May 20 - Crusader En Blanc (Seniors only) time change
The Crusader en blanc time has changed from 6-10 to 5–9 pm. Parents are welcome to stay from 5–6 pm. Plan to visit the art gallery for the art show beginning at 4:00 pm. 
---
5/23/23 Baccalaureate Mass and Senior Awards
Seniors dress up for this occasion and sit with their parents.
Mass will be held in the SHDHS Drees Homes Auditorium at 6:00 pm.
The Senior Awards ceremony will begin shortly following Mass.
Students will receive four tickets per family (senior students do not need a ticket).
If you need extra tickets, please call the office at 859.525.0255 or email [email protected]. If your family does not need all four tickets, please let the office know so we can open up spots for larger families. Spacing is only limited to Baccalaureate, not Graduation. We will do our best to accommodate larger family needs.
Please make sure all scholarship offer information has been submitted to Mr. Chris Reeves at [email protected] ASAP - our students deserve to be recognized for their hard work.
No caps and gowns for this evening.
5/25/23 Graduation
Graduation practice is mandatory and will be held at Thomas More University (TMU) at 10:00 am on 5/25/23.
Graduation will be held at TMU and begin at 7:00 pm
There will be no limit on guests attending Graduation.
After the graduation ceremony, students will proceed out the back doors at floor level. Families will exit at the main entrance where they originally entered.
Graduation gowns must be turned in before leaving TMU.
For questions, email Toni Lehan at [email protected].
Campus Ministry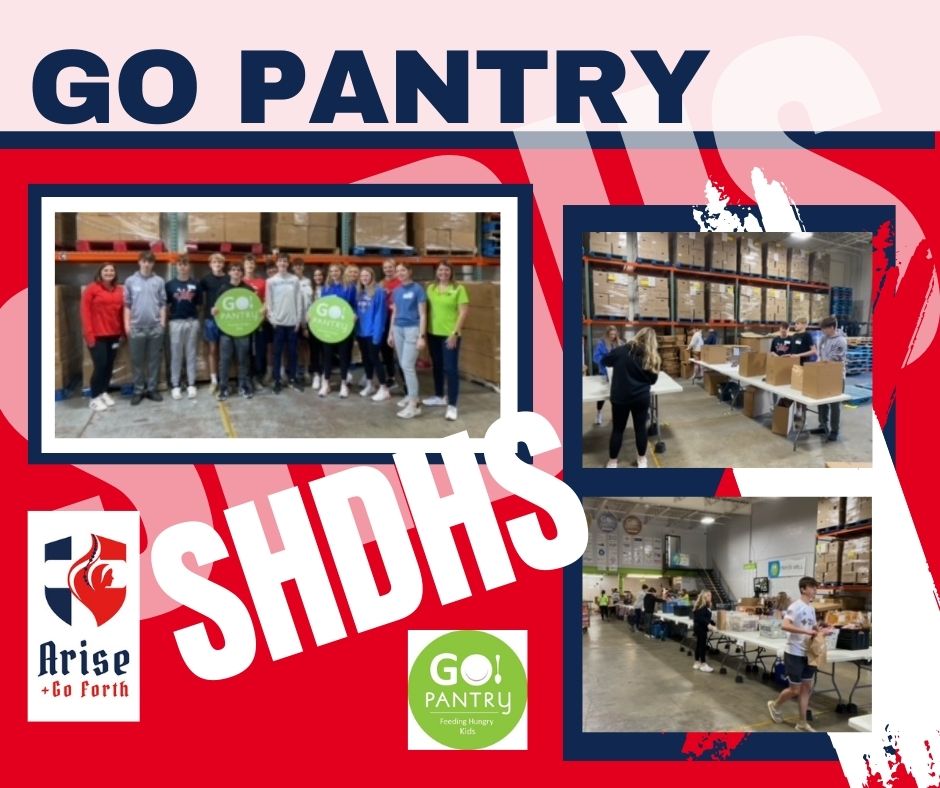 SHDHS helped recently by volunteering in the warehouse for GO Pantry. They put together GO bags that are provided to over 1,000 kids every week!
---
SUMMER VOLUNTEER HOURS: 
The iCan Bike Camp with the DSAGC (Down Syndrome Association of Greater Cincinnati) is not until June, but they need volunteers to help run the camp! If you are interested in learning more, check out their website below 
https://www.dsagc.com/programs1/ican-bike-camp/?eType=EmailBlastContent&eId=32efc685-638f-44c5-a6ea-c3fdfff23a92
---
Grandparent Masses
Please invite grandparents (or grandparent figures) to the annual grandparent Mass(es)! Each grade level will celebrate Mass in the auditorium. Grandparents will be seated at 9:45 am, and Mass starts at 10:00 am, followed by a light refreshment/reception. For questions, please email Annie Poat (Campus Minister) at [email protected]. Please click here to sign up.
Sophomore - Tuesday, April 4
Freshman - Tuesday, April 25
---
SHDHS has several Lenten offerings, including weekly Masses, service opportunities, weekly Rosary, weekly Confession and Adoration, and Lenten small groups. I recommend you review the activities for your student to join and encourage them to participate and sign up! Click here for more information. 
---
Service Opportunity Sign Ups 
Red Service Opportunity
NKY Emergency Shelter - Date - 4/22
Sign up here - https://www.signupgenius.com/go/10C0E4AA5AF23A0FBC43-emergency
Service Requirement
Completion of 10 hours of direct, onsite service each semester (5 must be red hours). Service must be direct, onsite, and benefiting the community (non-profit agencies, schools, parishes, diocesan events, civic groups) without compensation, involving personal interaction with the people or agency served during non-school hours. 
Red Hours - Direct and onsite service at non-profit agencies (for people who are poor, sick, vulnerable, and marginalized in society)
White Hours - Service at a parish, school, or civic community
NCYC 2023
The Office of Catechesis and Evangelization invites you to join us at the 2023 NCYC: Fully Alive conference on Nov. 16-18, 2023, at the Indiana Convention Center in Indianapolis. 
National Catholic Youth Conference (NCYC) is a unique three-day experience for Catholic teens to hear inspiring Catholic speakers, celebrate Mass with thousands of teens, and participate in reconciliation and adoration. Enjoy praise and worship music led by award-winning artists and experience interactive exhibits with games, crafts, obstacle courses, and more. For more information, visit  https://ncyc.us/about/
If interested in attending, please contact our Campus Minister Annie Poat at [email protected].  
---
LENTEN DONATION
Our Lenten Fundraising Event for USA with Ukraine and Mary's Meals ends next week! Students are asked to bring monetary donations to their religion class throughout the next week and compete with other class periods. Each teacher has different weekly incentives for the class with the most money collected! If each student brings in $2-3, we can raise $1,125 for these two amazing agencies this last week. If you want to learn more about what they do, check out their websites below.
https://www.marysmealsusa.org/en/who-we-are/our-vision/
https://www.youtube.com/embed/uDQrm93dzrw
https://usawithukraine.org/
FEC News 
Donations needed
One of our newer Senior traditions, An Evening En Blanc, is fast approaching, and we could use your support. Whether you have a Freshman or a Senior, it is a school-wide effort to make this evening a success. Click here to read more...
Teacher/Staff Appreciation Week:  The FEC is starting to plan the upcoming Teacher/Staff Appreciation Week from 5/1 - 5/5.  We are looking to organize something special for our amazing teachers/staff each day of the week with an "SHDHS Rocks" theme! 
If you are interested in sponsoring or co-sponsoring a day or have a business that would like to sponsor a day, please contact Elaine Stich at [email protected].
Let's plan a Rockin' week of appreciation for our awesome teachers and staff!
Senior Signs - Help Needed:  The FEC is looking for several volunteers to put out the Senior Signs on Sunday, April 30, time TBD. The signs will be out for the remainder of May, and Seniors can take them home once school is out. Please get in touch with Elaine Stich at [email protected] if you can help.
tant Upcoming Dates
AT A Glance events

April 2 - Hall of Fame, 2:00 pm
April 3 - Winter Sports Banquet, 6:30 pm
April 4 - Sophomore Grandparent Mass, 10:00 am
April 6 - Holy Thursday - no classes
April 7 - Good Friday - no classes
April 10-14 - Spring Break
April 18 - NHS Induction, 6:30 pm
April 21 & 22 - Alumus Basketball Tournament
April 24 - Athletics Spring Signing Day, 2:15 pm
April 25 - Freshmen Grandparent Mass, 10:00 am
April 25 - Science NHS Induction, 6:00 pm
April 28 - Prom, 7:00 - 11:00 pm
April 29 - Math and Spanish placement exam
---
2022-2023 School Calendar
Click here for a quick look at the 22-23 pdf school calendar. Subscribe to our school calendar by clicking here for all up-to-date information.
Upcoming Events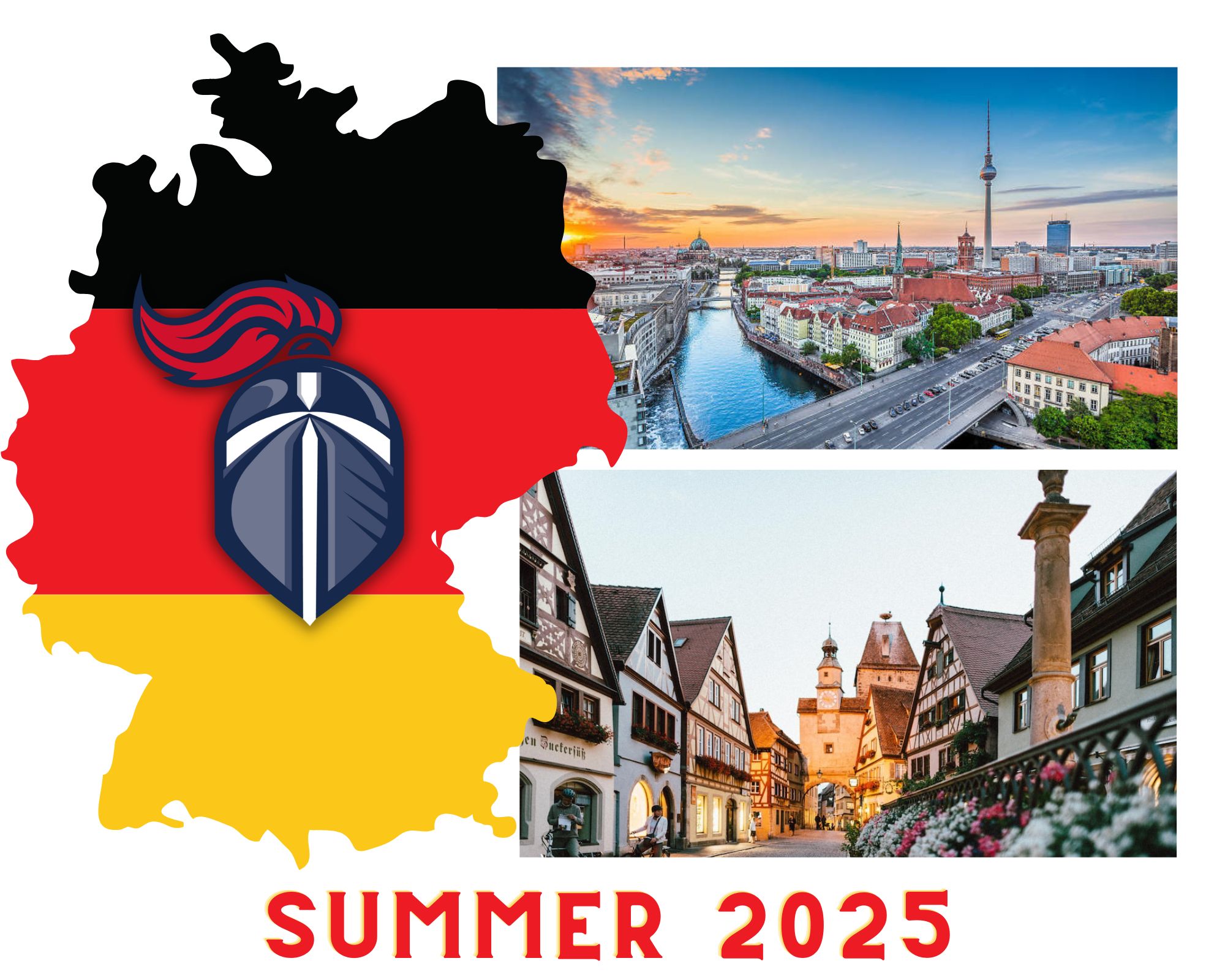 Enrollment for Germany 2025 is NOW OPEN

I'm so excited to invite you to join us in Germany (and a bit of France) in the Summer of 2025! As I mentioned at our info session last week, educational travel exposes students to new people, places, and cultures, expanding their knowledge of the world and their knowledge of themselves. I'm thrilled to bring this opportunity to your family and our community!
Please remember that students who will be 8th graders going into 9th grade (or younger) in June of 2025 will NOT be eligible for this trip, and all students must be enrolled at SHDHS. Also, adults are welcome on the trip, but there is limited space, so enroll quickly to save your spot!

Visit my info page here: www.eftours.com/2623376at to enroll. Enroll by Sun, March 12, to lock in your $200 discount and take advantage of EF's risk-free enrollment period. We have limited space available!

Below is the preliminary information you should know for those who couldn't attend the info session. Once you've reviewed the news, you can enroll online or contact me with any questions.

I've partnered with EF Tours, the world leader in international education, to offer this experience. Read more about how EF supports our group, including additional info about safety, affordability, credit options, and more: https://www.eftours.com/how-it-works/for-parents.

Once you enroll with your $95 Enrollment Fee, you will have access to your fundraising page and be able to apply for EF's Global Citizen Scholarship.

Again, here's the link where you can enroll: www.eftours.com/2623376at. 
Be sure to sign up by Sun, March 19, for the absolute lowest price offered!!

Thank you, and I look forward to showing your students the world!

Katie VonHandorf
 
Additional Resources
Quick Links
Cafeteria Information and Lunch Menu
Calendar of events
SHDHS Enrollment Portal
TylerSIS Student Information
Schoology
Crusader Check & Connect
Follow your Crusaders on
We want to thank all of our Platinum Sponsors.