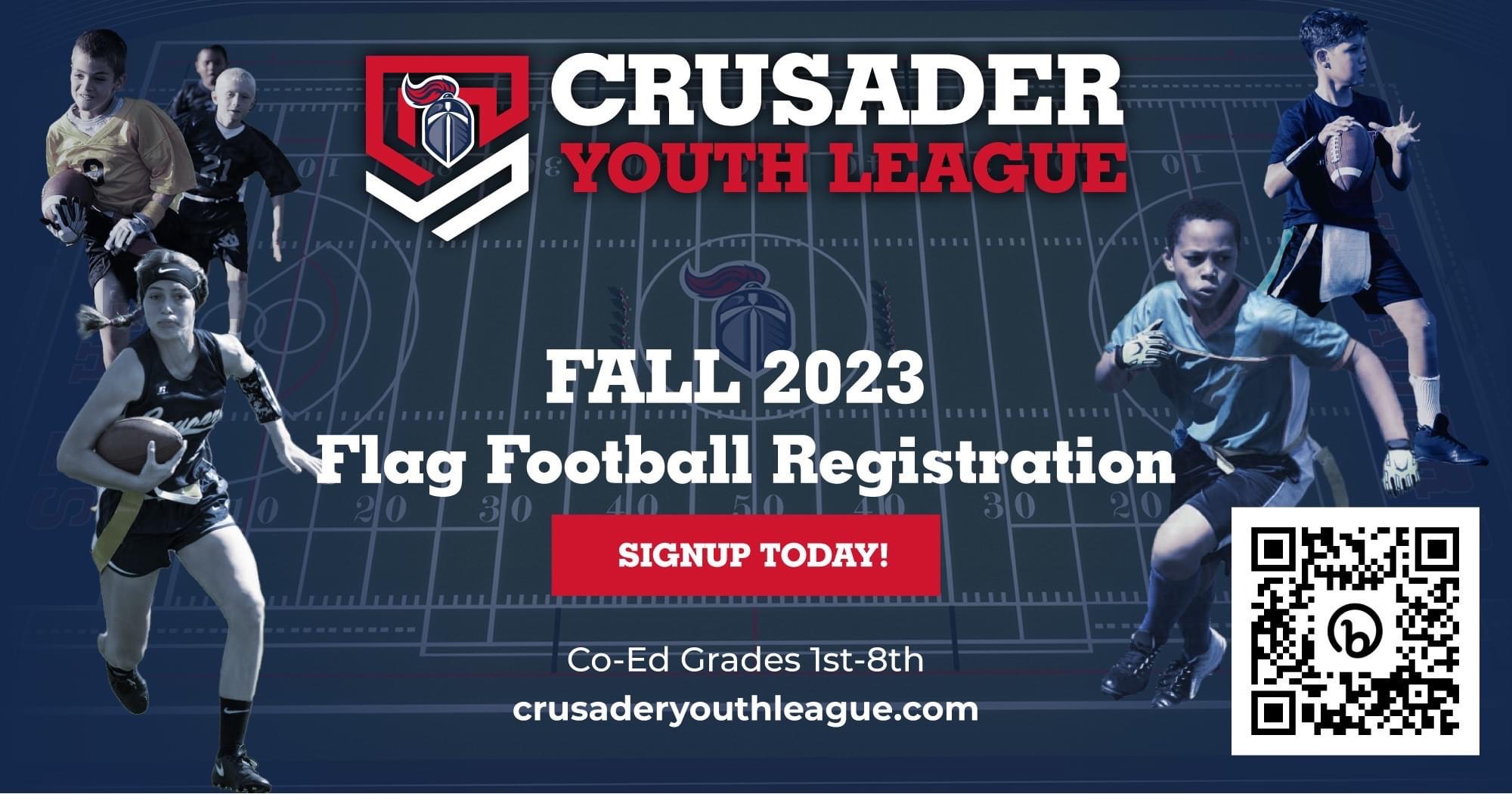 2023 Fall Flag Football Registration Now Open!
LEAGUE INFO
Registration Link: https://crusaderyouthleague.sportngin.com/register/form/735779330
Registration Fee: $145 - Jersey, Shorts, and Socks included in the registration fee
Mouth Guards - Parent Provided
Open to grades 1st-8th, Co-ED
Games held at St. Henry District High School Turf Field
Divisions: Will be announced at a later date.
Practice: There are no practice nights. Practice is 15 mins before game time.
The first game will be played on Sunday afternoons, starting at 1 pm.
Schedule
· Sunday 9/10-Practice week
· Sunday 9/17 Week 1
· Sunday 9/24 Week 2
· Sunday 10/1 Week 3
· Sunday 10/8 Week 4
· Sunday 10/15 Week 5
· Sunday 10/22 Playoff week 1
· Sunday 10/29 Playoff week 2
ENTERING AN ENTIRE TEAM?
All players must register through the site individually and list the head coach in the coach/team request section. The head coach of the team must then submit a roster with the registered players to [email protected]. Coaches submitting a roster of players does not guarantee those players registration spots. All registrations are first come, first serve. 
EVERY ATTEMPT WILL BE MADE TO FULFILL COACH/TEAM REQUESTS. HOWEVER, WE CANNOT GUARANTEE ALL REQUESTS WILL BE ACCOMMODATED.
Thank you,
Advancement Department
St. Henry District High School
3755 Scheben Drive
Erlanger, KY 41018
859.525.0255