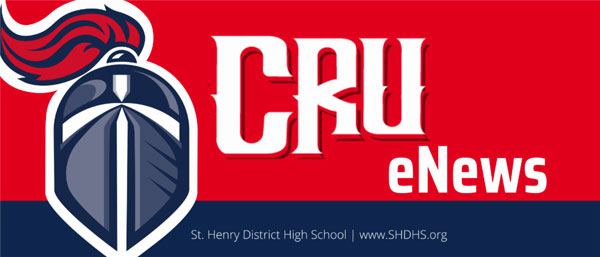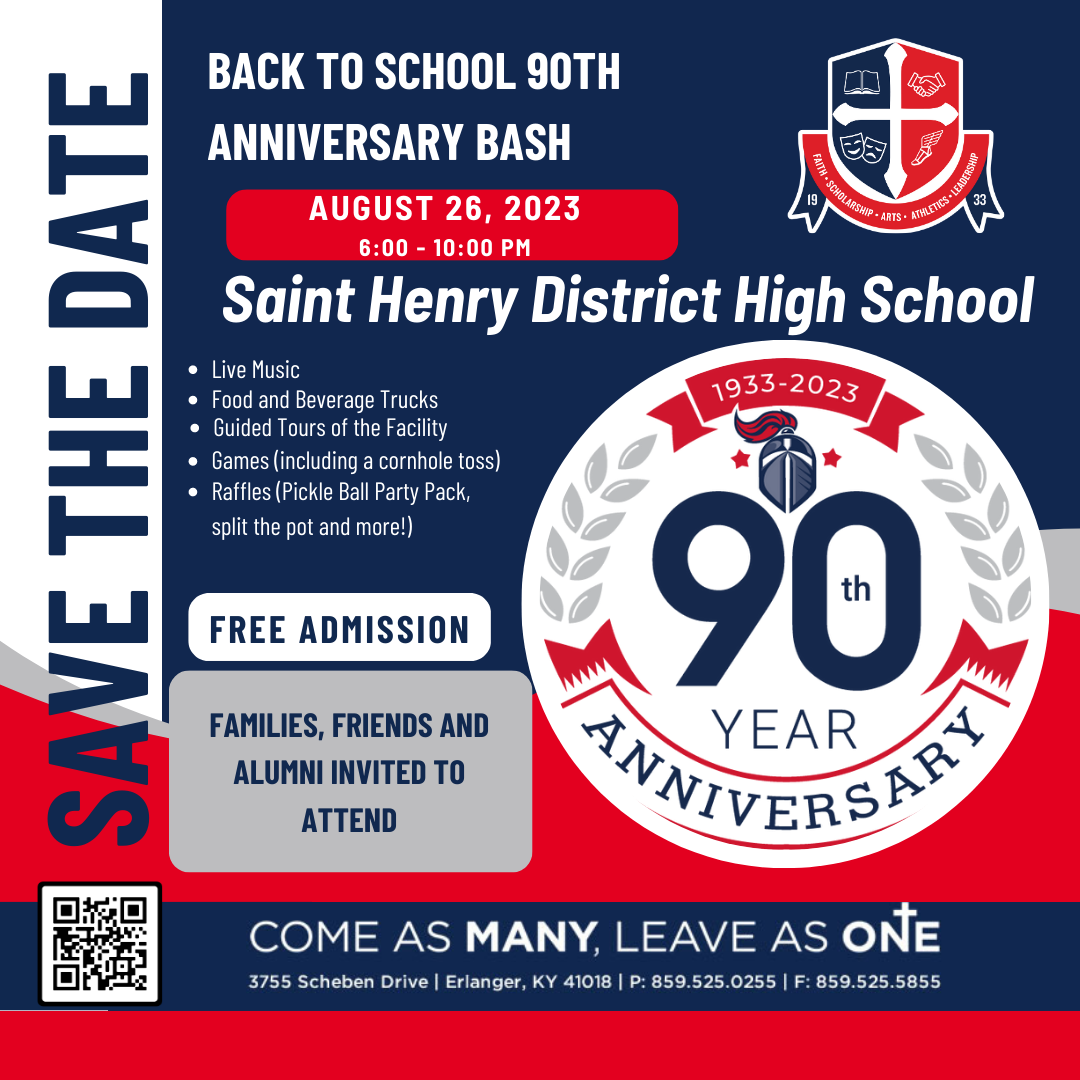 Click here to sign up to volunteer for this event.
---
Opportunities at SHDHS
Dear Crusader Families,
We are excited to inform you regarding some employment opportunities that have recently become available around our school community. We want to offer these opportunities to our SHDHS families and encourage you to explore these openings if you or someone you know is seeking employment or volunteering to help our school.
Maintenance Crew: We have an opening to help maintain the cleanliness and safety of our school facilities. This role involves cleaning classrooms and offices, garbage disposal, and general upkeep of the school. If interested, please email Grant Brannen at  [email protected]. 
Advancement Administrative Assistant: SHDHS seeks a highly organized and detail-oriented individual to join our team as an Advancement Administrative Assistant. In this full-time role, you will support our school's advancement efforts, including fundraising events, database management, newsletter preparation, and social media/marketing initiatives. Please click here to view the job description and apply.
Snow Removal: SHDHS is looking to partner with an individual or company to help with Snow removal on SHDHS grounds. Responsibilities include snow removal in parking lots, walkways, and salting areas around the property. If you know anyone interested, please email Grant Brannen at [email protected]
Please note that some of these opportunities come with varying hours and levels of commitment. Please reach out to the administration if you have any more questions. Thank you for your continued support, and I look forward to the school year beginning!
Grant Brannen
Principal
 Information from the Front Office
Cru Spirit Shop
Welcome to your one-stop shop for all of your SHDHS gear!
Pre-order sale for BACK TO SCHOOL shopping from the new Cru Spirit Store!
All items will be ready for pick-up at SHDHS before the first day of school—options available in multiple color and logo combinations in men, women, and youth sizes. Items approved for everyday uniform wear for the 2023-24 school year are marked accordingly.  
***A portion of all purchases supports St. Henry District High School.***      
 
Orders are due on 7/23 by noon. You will be notified by email when items can be picked up from the Athletic office.
Click the link to place your order. https://cruspiritshop.shdhs.org/
For questions about the spirit store, please contact us via email at [email protected].
 
---
Parents, please remind your Upperclassmen students to check their emails for important information concerning the 23-24 school year!
---
A Message from the Diocese of Covington Lunch Program
New lunch payment system "Myschoolbucks."
Application for free and reduced lunch
If you have questions about these programs, please contact Laura Hatfield, Food Service Director, at [email protected].
---
School Office - Summer Hours
The Summer office hours will resume July 10, Tuesday - Thursday (9:00 am - 1:00 pm). We are closed on Mondays and Fridays.
---
School Compliance Verification Form for New Drivers
If your child is scheduled to take the driver's test for their learning permit over the Summer break, please have them stop by the front office next week to pick up the KRS159.051 School Compliance Verification Form, required by the Commonwealth of Kentucky. This form cannot be faxed or emailed. The form is good for two months after the date issued. Please see the above summer hours.
 Clubs and Academic News
2023/2024 VEX Robotics Season
Your SHDHS Crusader can gain valuable soft skills for college and beyond by participating in VEX VRC Robotics programs. This year's challenge is VRC Over Under—an excellent program for mental acuity and developing problem-solving skills.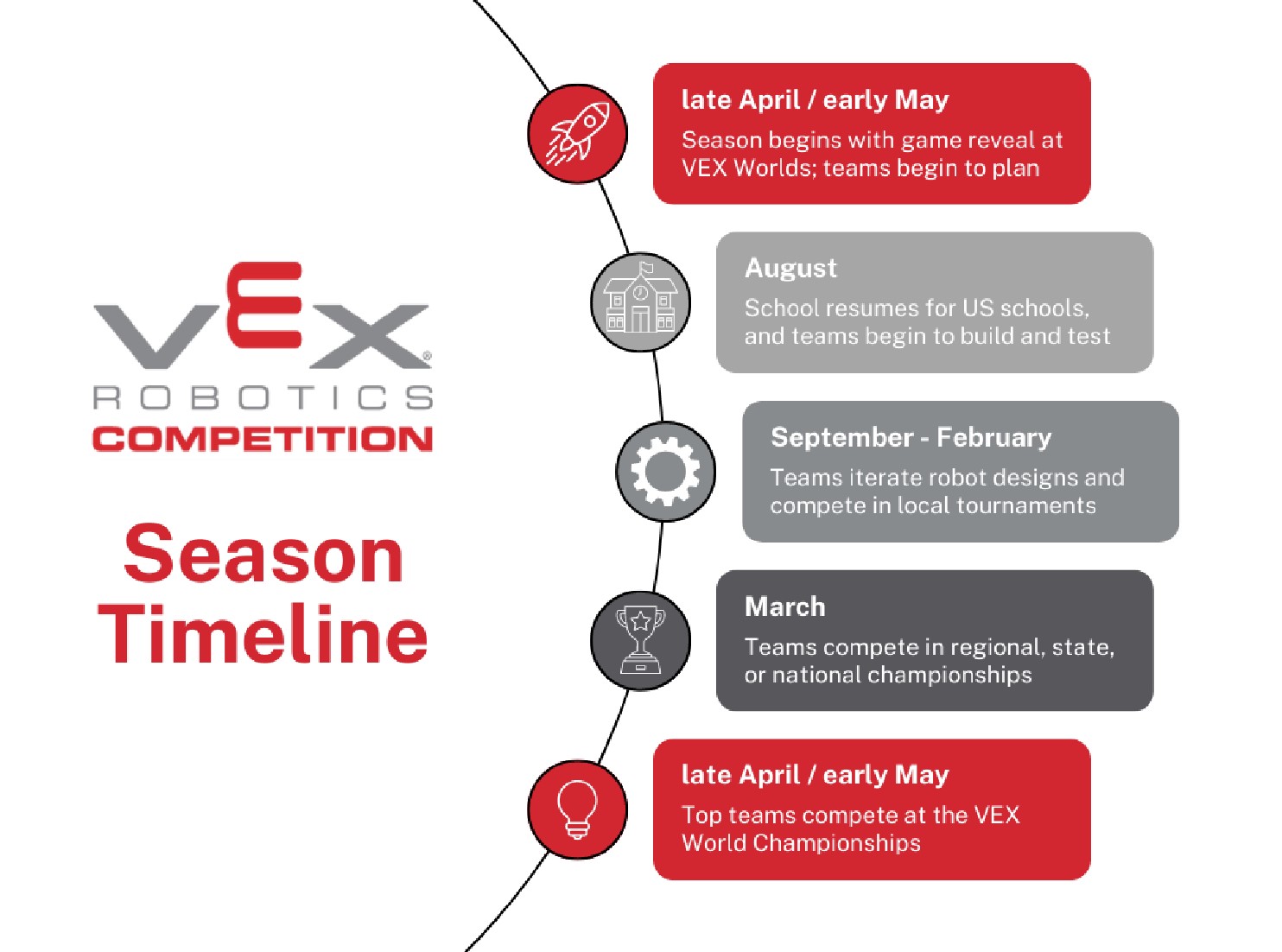 Please contact your Vex Coaches today to learn more about this exciting program!
Brian Smith   [email protected]
Mark Von Bokern   [email protected]
---
SHDHS Band
Our new director of bands, Mr. Wyatt, is looking for students interested in learning to play a musical instrument. No experience is necessary to begin. The Cadet band students may choose between the flute, clarinet, saxophone, trumpet, french horn, trombone, or baritone. Students need to have an instrument that is in good playing condition. Students may already have an instrument that belonged to a family member or follow this link https://www.wertmusic.com/pages/rentals  to rent an instrument from Wert Music in Erlanger or Florence. If interested, please contact Mr. Wyatt at [email protected].
---
A message from the Math Department
Calculators On Sale!
Upper-level math students (Algebra 2, Pre-Calculus, Algebra 3, Advanced Topics, AP Statistics, and AP Calculus) will need a TI-84 graphing calculator. They are currently on sale in stores where school supplies are sold. This one is $96 at Walmart!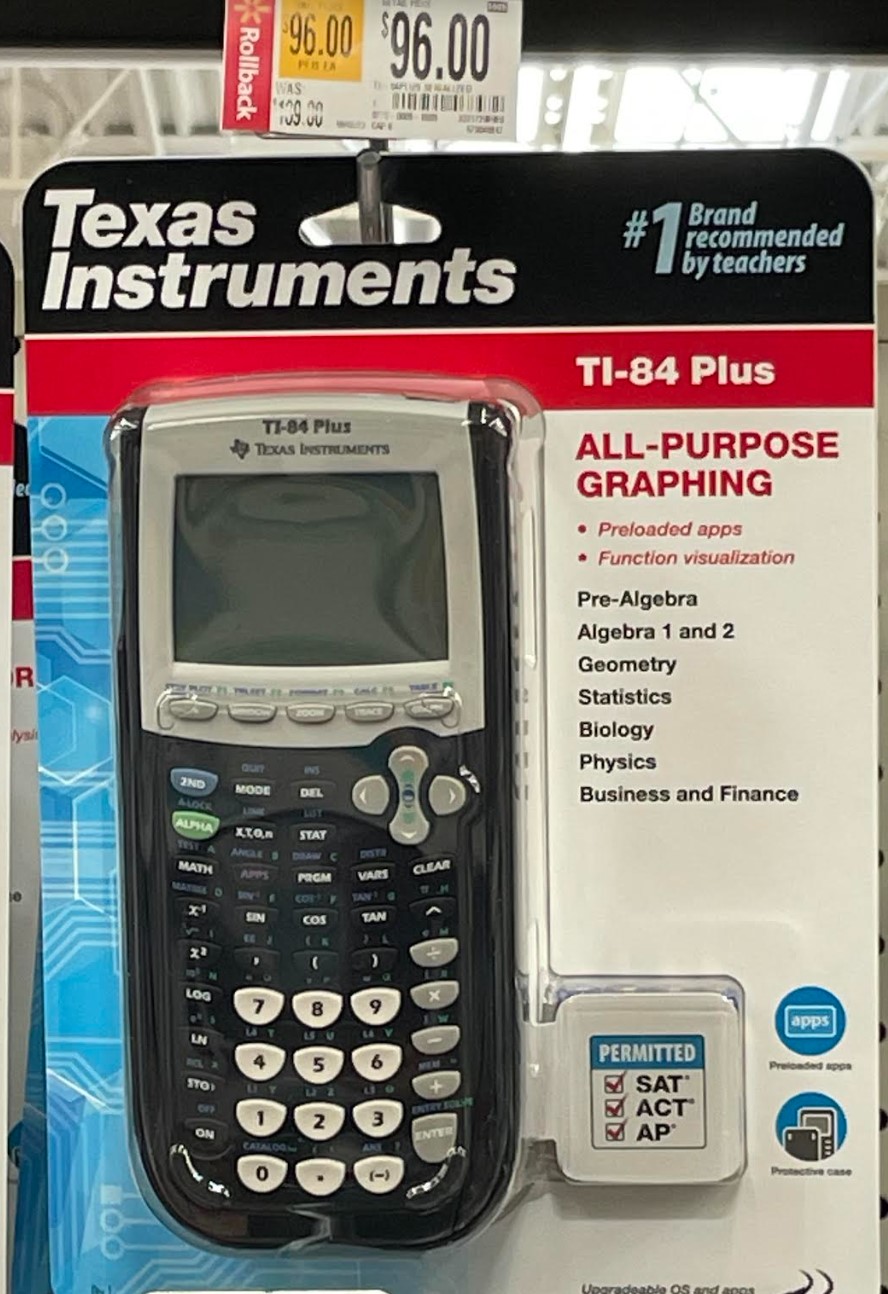 All other classes (Algebra 1, Geometry) need a simple scientific non-graphing calculator. 
Class of 2027 and Transfer Students
Incoming and Transfer Student Chromebooks
Chromebooks will be available for students to pick up from 9 am - 1 pm on the below dates:
Aug. 1,2 and 3 
Aug. 7-11

If you still need to purchase a Chromebook, click here to purchase. Log in to the portal and click on Purchase a Chromebook. If you have questions, please contact the Technology Department at [email protected].
---
Transfer CRU Orientation (new students entering 10-12 grade)
August 7, 2023, at SHDHS
9:30 am – 11:30 am
Meet fellow transfer students.
Get to know the Transfer CRU team leaders.
Take a tour based on each student's schedule led by Transfer CRU team leaders.
Master the mysteries of the lockers and combination locks
Discuss dress code and out-of-uniform days
Get a short introduction to Schoology - the interface for grades and class materials.
Games, games, games
Pizza lunch provided
RSVP for lunch and a T-shirt by 7/23/23.  
---
New CRU (incoming Freshmen) Day and New Parent (freshmen and transfer parents) Orientation.
August 9, 2023
6:30 - 8:00 pm

We know that starting the next school chapter can be a little intimidating. What will happen to my friends? Will I remember how to get to Biology? The Cru is here to put our incoming freshman minds at ease with practical information and also a fun way to reconnect with old friends and get to know their new classmates! SHDHS has students entering from many schools across the Tri-State, and this is a fantastic way for them to start living out our motto: Come as Many, Leave as One.
Students will meet their classmates and interact with upperclassmen, student volunteers, and faculty members to make them feel comfortable and excited to enter the halls of SHDHS on their first day!
Please complete the New Cru Day RSVP form by clicking here. RSVP by 7/23/23 to be guaranteed a t-shirt.
---
SCHOOL SUPPLIES
Please wait until school starts and students meet with their teachers to review the syllabus for each class before purchasing supplies.
---
School Uniforms - The uniform policy is on page 42 in the Student Handbook.
---
SERVICE HOURS REQUIRED
Service Hours - If you have any questions about Service Hours, please direct your questions to Mr. Z at [email protected].
Incoming freshmen should keep a personal record of the service they do. Keep a record of (1) the agency you served with, (2) the number of hours you served for, and (3) the contact information (email or phone number) of somebody at the agency who can confirm your presence. When you arrive at school, we will help you set up a MobileServe account associated with SHDHS and will help you log any summer service hours.
As a reminder to all students, here is a description of the difference between Red Hours and White Hours. Red Hours include direct and on-site service at non-profit agencies that benefit people who are poor, sick, vulnerable, or otherwise marginalized in society. White Hours is a service at a parish, school, or civic community that benefits that institution or community.
FEC News

July Fundraiser for SHDHS
Happy July, Cru Family!! I know you usually hear from us in late August, but Pampered Chef is doubling all donations for all fundraisers up to 30% until August 31! This is our Annual SHDHS FEC pampered chef fundraiser! So let's get this party going!!

Here is the link to start shopping! Remember, all items come directly to you!
https://www.pamperedchef.com/party/crusaders2023. Feel free to share the link with everyone!! When you place your order, email Kathie Cantrall at  [email protected] with your student's name so I can ensure they get the credit!
Any order = an out-of-uniform pass
$50 or more = a chance for a $300 tuition credit
$100 or more, five chances for a $300 tuition credit
$200 or more, ten chances for a $300 tuition credit
Athletic News
Any Athlete who wants to try out for a fall sports team must be registered on Final Forms.
https://sthenry-ky.finalforms.com/. An updated physical must be uploaded to final forms or sent to Mrs. Kolkmeier in the Athletic office at [email protected].
---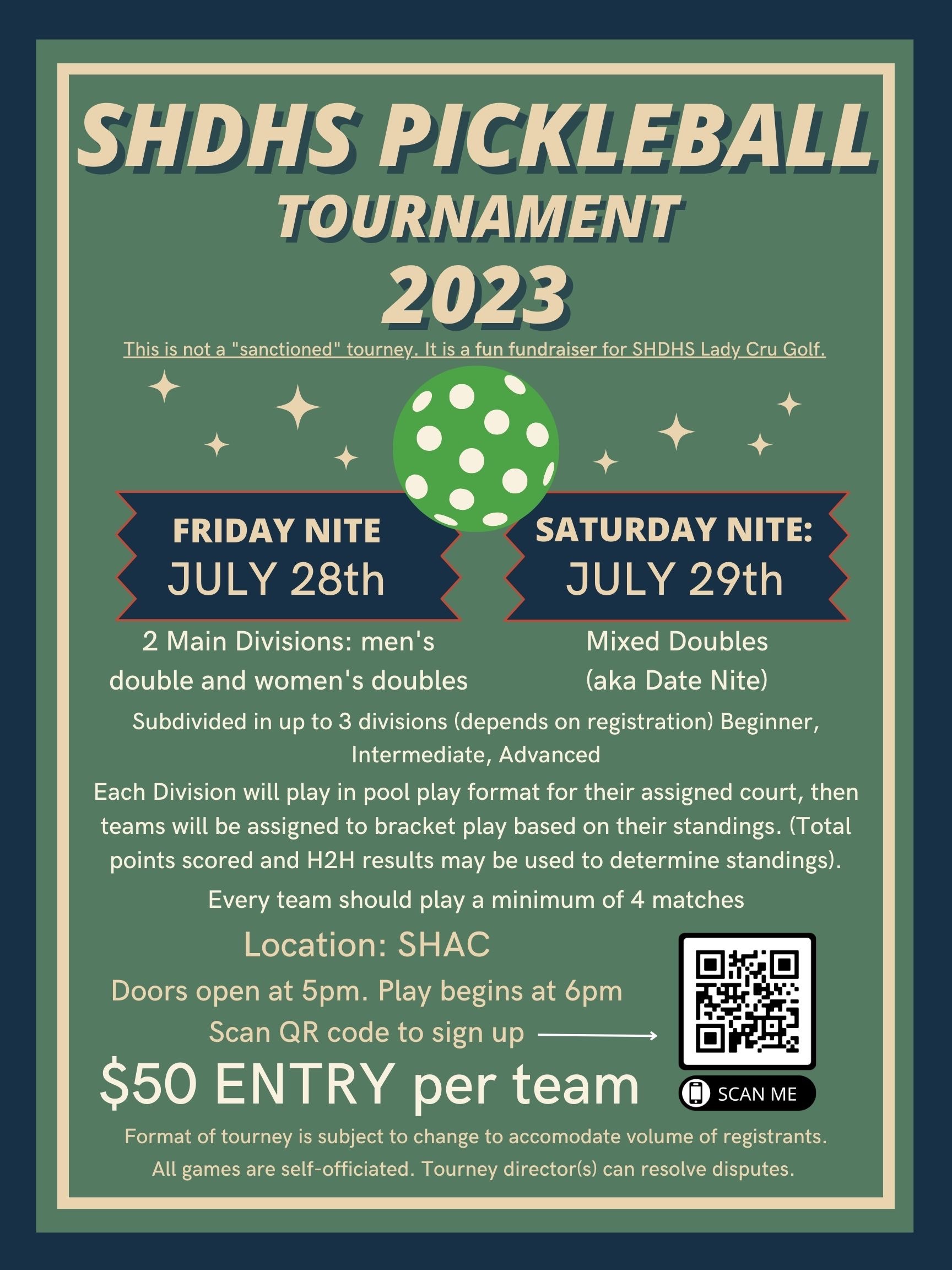 If you love to play Pickleball. The Lady Cru Girls Golf team will host a Pickleball Tournament at the SHAC on July 28 & 29. Click here for more details.
---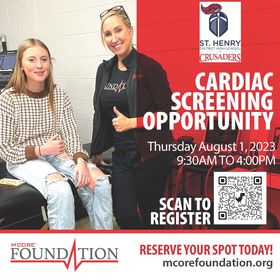 SHDHS and Mccore will again offer Cardiac Screening on August 1 at SHDHS in the athletic training room. Click here for more details.  
---
SAVE THE DATE! Sunday, August 13, is Fall Sports Media Day! Media Day is for Varsity Fall athletes only. The exact schedule for the day and further information will be communicated closer to the date via Final Forms and the coaching staff.
Counselors Corner
Greetings from the SHDHS Counseling Department! We hope your family is enjoying a relaxing and refreshing summer break. We look forward to welcoming students back to school on August 14. 
For those families who are new to SHDHS, we thought it would be helpful for us to share a brief overview of the services we provide to students and parents:
The St. Henry District High School Counseling Department, provides services to help students grow academically, socially, and spiritually. The counseling staff are professionally trained educators who work in the best interest of each student. Counselors work with students individually, in small groups, and in grade-level meetings to provide programming that encompasses academic, social/emotional awareness, college/career/vocational advising, and standardized testing.
Upon enrollment at SHDHS, each student is assigned to a counselor who works, in collaboration with parents, administration, faculty, and staff, to advocate for students with the goal of promoting equity, access, and success. Professional guidelines of confidentiality are maintained in all student and parent-counselor interactions.
The Counseling Department is pleased to announce the following organizational changes: 
Mrs. Molly Roebker will move to the Junior/Senior Counselor position, serving students with last names beginning M-Z.  
We are thrilled to welcome Ms. Sydney Craddock, Freshmen/Sophomore Counselor.  
SHDHS Counseling Department
Mrs. Molly Roebker [email protected]
Mr. Billy Sarge [email protected]
Ms. Sydney Craddock [email protected]
Mrs. Ali Lonneman [email protected]
---
Dear Seniors and Parent(s):

We hope you are enjoying a great summer break! Your senior year will be starting before you know it. We are pleased to inform you that the SHDHS Counseling Dept. will host two events to give seniors a head start on quality college applications. College applications officially open on August 1, and these programs will put St. Henry seniors ahead of schedule. *Please note these events are optional. Also, seniors are not required to RSVP for both days.
Event 1 - College Application Day  College Application Day Registration Link
August 2 in the Auditorium
9:00 am - 2:00 pm
This event is optional. Seniors planning to apply to multiple four-year colleges will benefit the most.
Taught by SHDHS Counseling Department
Lunch provided
Event 2 - College Essay Workshop Essay Workshop Registration Link     
August 3 in the Media Center
12 pm - 2:30 pm
2:30 pm - 4:00 pm Bonus opportunity - Meet with a college rep - Seniors can opt to stay from 2:30–4 pm to meet with a college admissions representative who will review their college essay
The events on August 3 are optional. Seniors planning to apply to four-year colleges that require an essay will benefit the most. 
Taught collaboratively by SHDHS Counseling Dept. and Mrs. Michelle Rudowicz-Lux, English Dept.
Snacks provided
Agenda for August 2 & 3

In closing, we have a personnel update to share. Mrs. Roebker will move to the Junior/Senior Counselor position, serving students with last names beginning M-Z. (Mr. Reeves has moved on to pursue other endeavors. We are grateful for the contributions he made to SHDHS.)

Please contact your assigned counselor if you have any questions. *Note: The counselors are not in the office during the summer months, but we will respond to email inquiries in a timely manner.

For seniors with last names beginning A-L, Mr. Billy Sarge at [email protected], and for Seniors with last names beginning M-Z, Mrs. Molly Roebker at  [email protected].
Graduation 2024
Congratulations, Class of 2024 - Schedule your Senior Picture this Summer!
Book the Deluxe Session in June for $15 off. Or in July for $10 off the Deluxe session. The Deluxe session includes the yearbook requirement plus two additional outfits. If you have any questions, please contact Prestige Portraits at (513) 772-2110. And remember, your pictures need to be photographed by Prestige to be included in the seniors' section of the yearbook.
Yearbook Photo Deadline: 12/7/2023
Click here for more scheduling information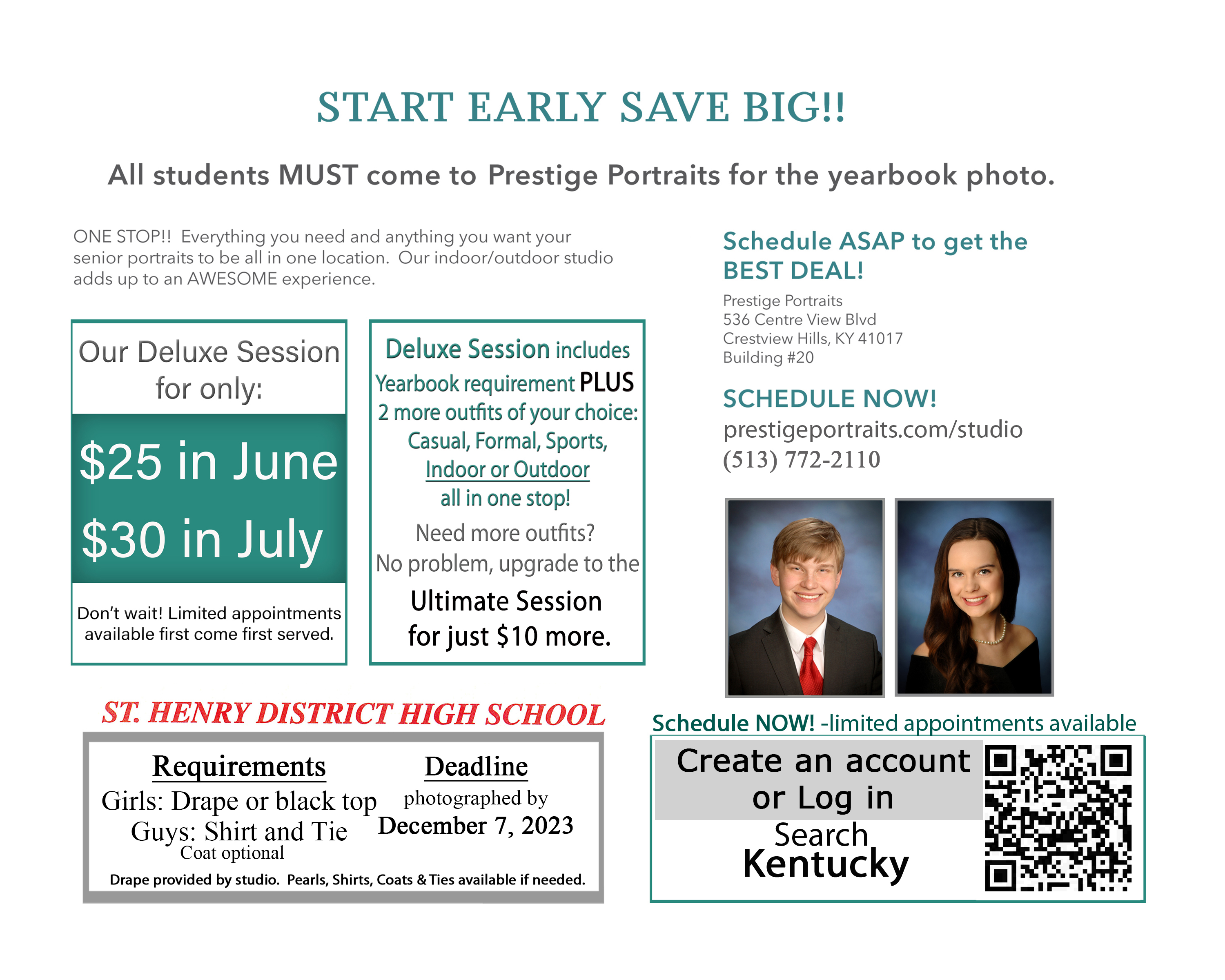 Upcoming Dates
Additional Resources
Quick Links
Cafeteria Information and Lunch Menu
Calendar of events
SHDHS Enrollment Portal
TylerSIS Student Information
Schoology
Crusader Check & Connect
Follow your Crusaders on
We want to thank all of our Platinum Sponsors.