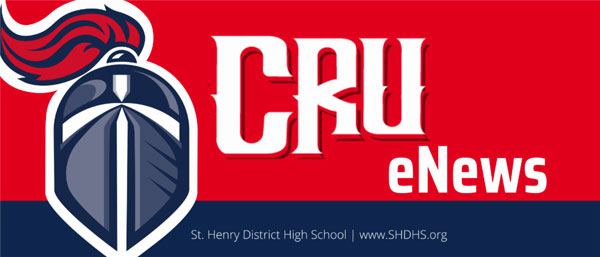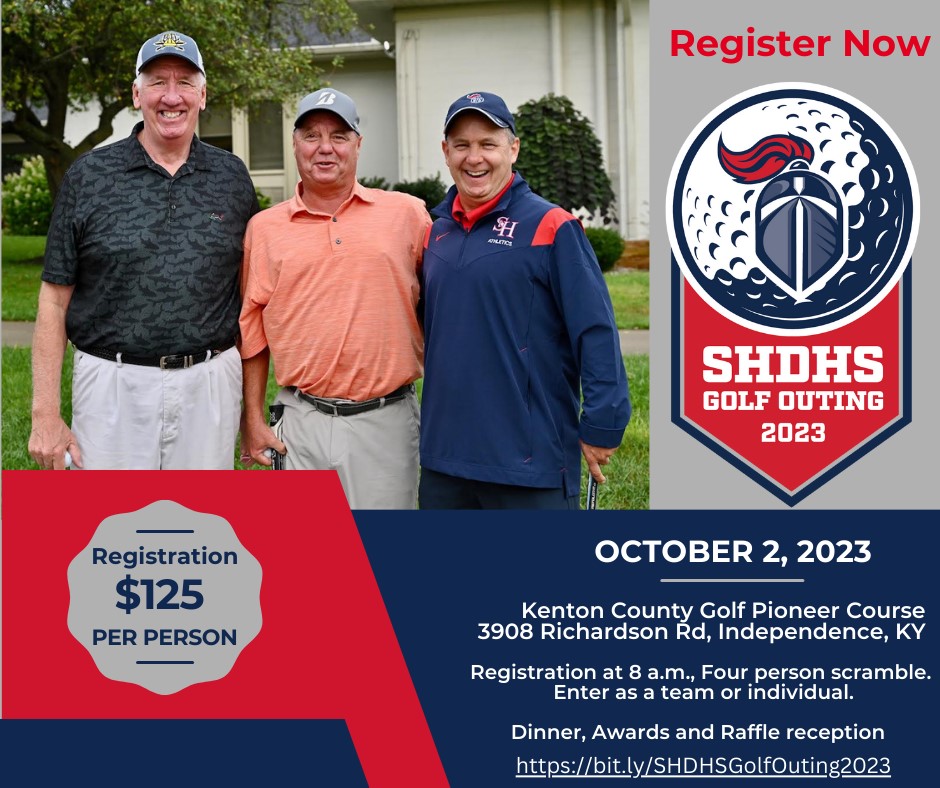 The SHDHS Golf Outing is starting a new tradition this year. We are combining forces between Athletics and Advancement/Alumni to make this a schoolwide fundraiser to help cover expenses throughout the school. The money from this year's event will go toward repairs to cafeteria equipment, upgrading safety equipment at the school, and purchasing a Gator for field maintenance.
Over the past 12 years, the SHDHS Golfathon has raised more than $700,000.00 to benefit our athletes and the school. These items include:
Purchasing a new van for the athletic teams, school clubs, and classes to use throughout the year
Construction of the stadium press box and storage shed facility behind the softball field
Renovations and purchase of team equipment for the SHAC
Installation of soundboards and acoustic panels in the SHDHS gym
Financial support for the Virgin Mary Grotto, the final piece of the "Building on Excellence, Guided by Faith" expansion project
Since the Golf Outing is now a combined, schoolwide effort, we no longer depend solely on the athletic teams to raise money. We are all taking part. This is where you come in. In addition to monetary donations, we need bottles of higher-end bourbon and items for silent auction baskets. To make this easy and convenient for you, we have created an Amazon Wish List. Please click here to view and purchase items if you feel inclined. The items will ship directly to SHDHS.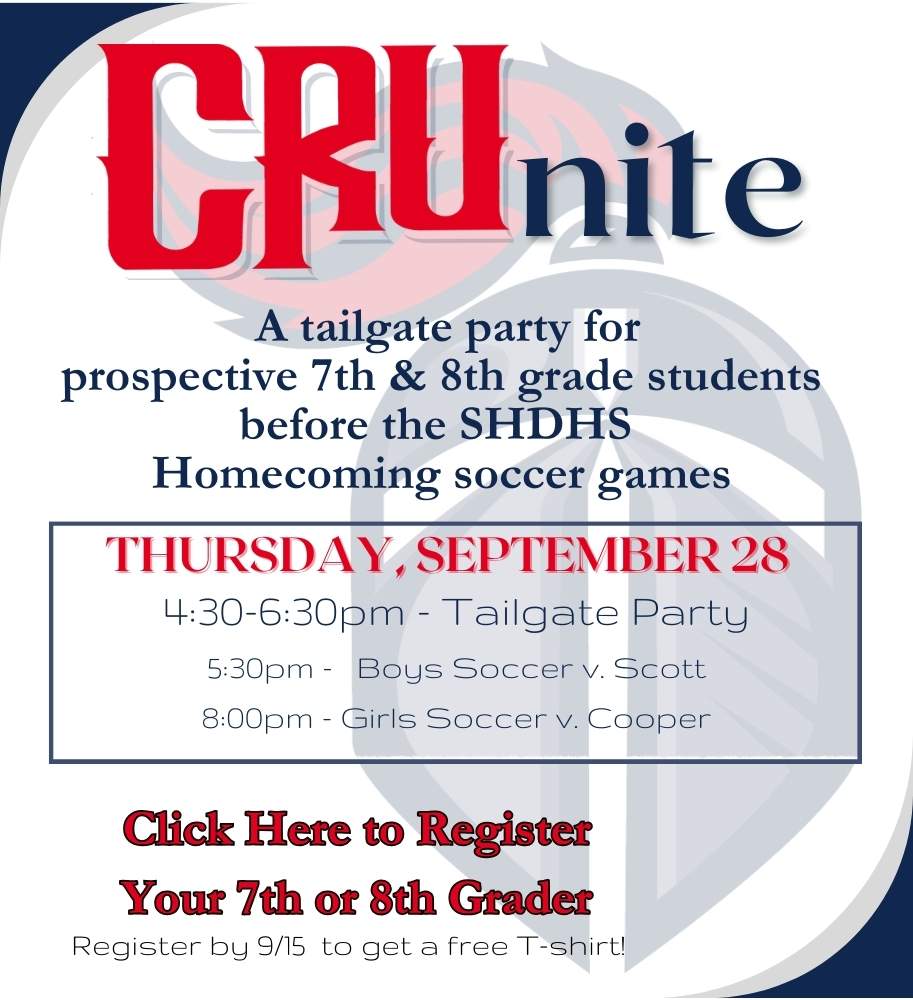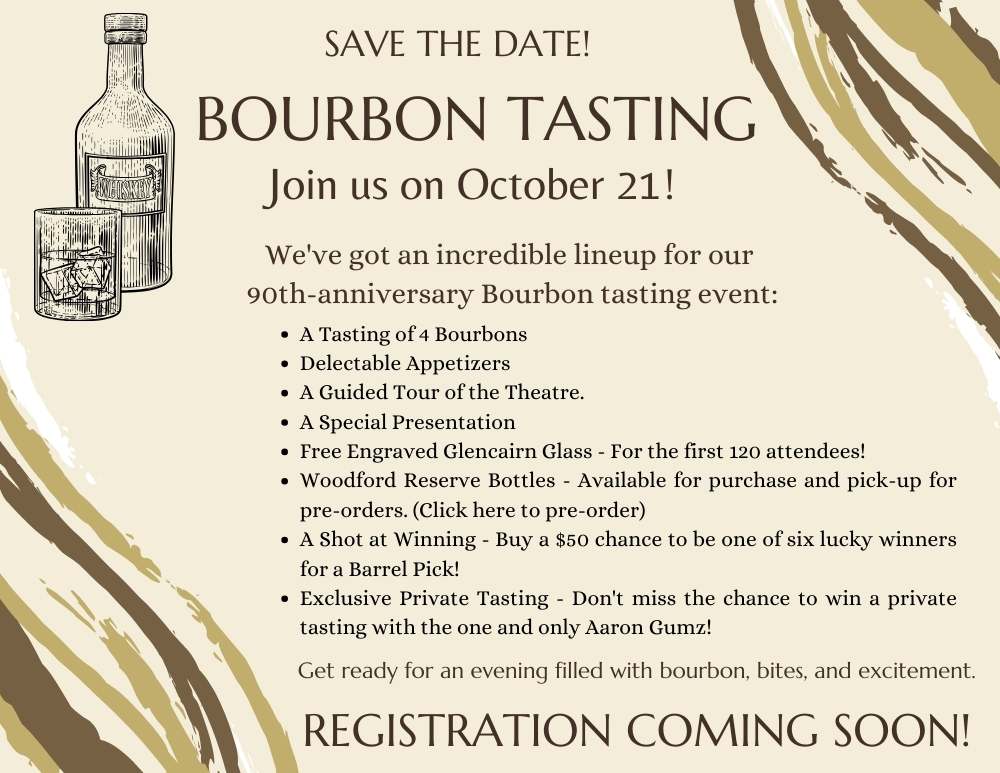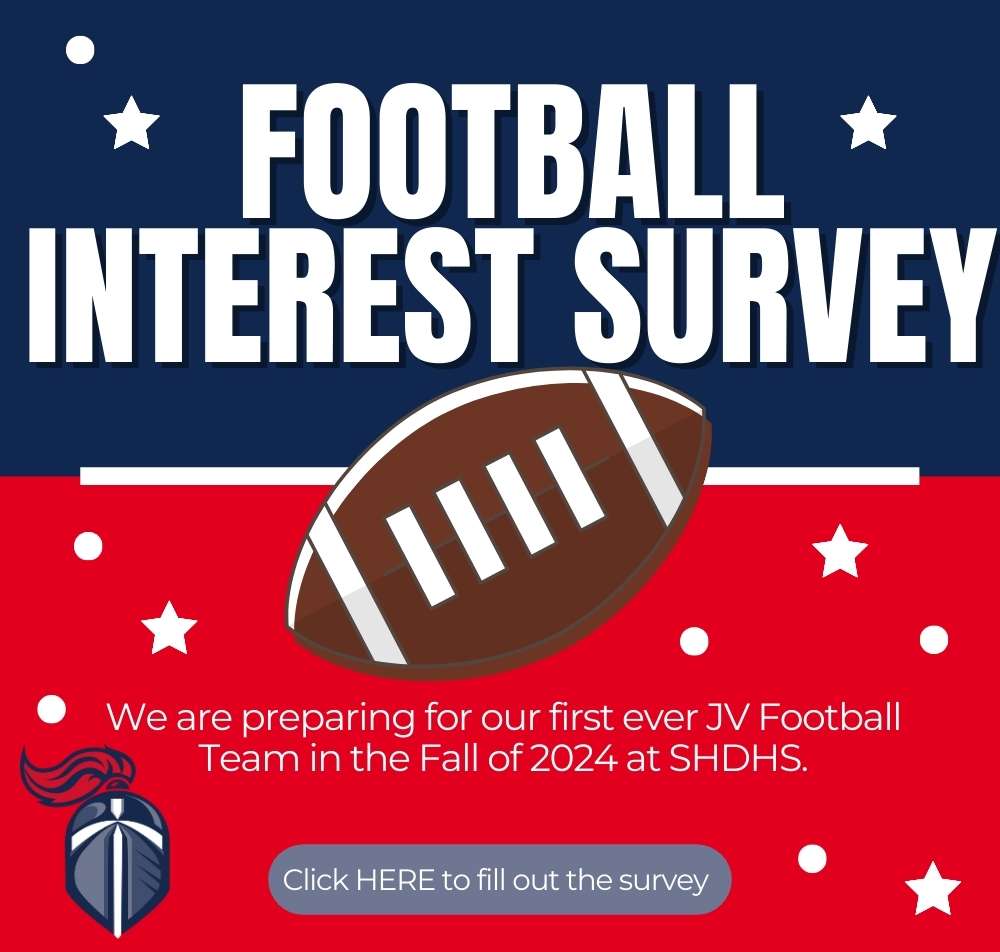 Information from the Front Office
At A Glance, Important upcoming important dates
9/15 - OOU - $2
9/18-19 - Junior Retreat
9/22 - Playing for A Purpose - at Boone County School, 4:30, 5:30 & 7:00 pm
9/25 - Booster Meeting, 6:30 pm
9/28 - Homecoming Tailgate, CRUnite, Naming of Field and Games
9/29 - Early dismissal, 1:00 pm
9/29 - Homecoming
10/6 - First Friday Early Dismissmal - 1:00 pm
10/9 - CRU Preview Day
10/10 - Freshman Retreat (St. Barbara)
10/13 - NO CLASSES

SCHOOL CALENDAR
2023-2024 School Calendar
Click here for a quick look at the 23-24 pdf school calendar. Subscribe to our school calendar by clicking here for all up-to-date information.
Advancement Department
FUTURE CRUSADER COMING EVENTS! - SAVE THE DATES!
SHADOW VISITS / FAMILY TOURS
Experience a day in the life of a St. Henry District High School student. Prospective 7th or 8th grade students or transfer students can register to spend a school day on the SHDHS campus, attend classes, eat lunch, speak with teachers, and visit with other students. There is something for everyone at SHDHS!  Spaces are limited. Please register at https://shdhs.org/admissions/visit-shdhs/.
Family Tours are an excellent way for families to walk the school and have those one-on-one conversations with the principal. The family tours are usually after the regular school day has ended. They typically last about an hour and a half.  Families can schedule a tour of SHDHS. https://shdhs.org/admissions/visit-shdhs/.
CRUNITE
Thursday, September 28, 2023
We invite 7th & 8th grade students to join us Thursday, September 28, 2023, at 4:30 p.m. for CRUnite, a tailgate party for prospective 7th and 8th grade students before the SHDHS Homecoming soccer games. There will be games and a tailgate BBQ.  7th and 8th grade students who register by September 15 will get a free t-shirt, too!  Click here to register.
VOLLEYBALL GRADE SCHOOL NIGHT
Thursday, October 5, 2023
3rd to 8th Grade students are invited to the SHDHS vs. St. Ursula Volleyball Game.  Games are at 5:00pm, 6:00pm, & 7:00pm.  Meet the SHDHS Volleyball team! Wear a volleyball team uniform shirt and get in free!
CRU PREVIEW DAY
Monday, October 9, 2023
8th graders from the 6 SHDHS Feeder schools will be bused from their schools to spend the day at SHDHS.  Students will be picked up at 9 a.m. and returned by 1:15 p.m. 
OPEN HOUSE
Sunday, November 19, 2023
6th, 7th, & 8th grade families
Registration will open in October
HIGH SCHOOL PLACEMENT TEST WORKSHOP (OPTIONAL)
Tuesday, November 28, 2023
Tuesday, December 5, 2023
Registration will open in October
HIGH SCHOOL PLACEMENT TEST 
Saturday, December 9, 2023
Registration will open in November
NEW FAMILY INFORMATION NIGHT
Thursday, January 11, 2024
Registration will open in December
---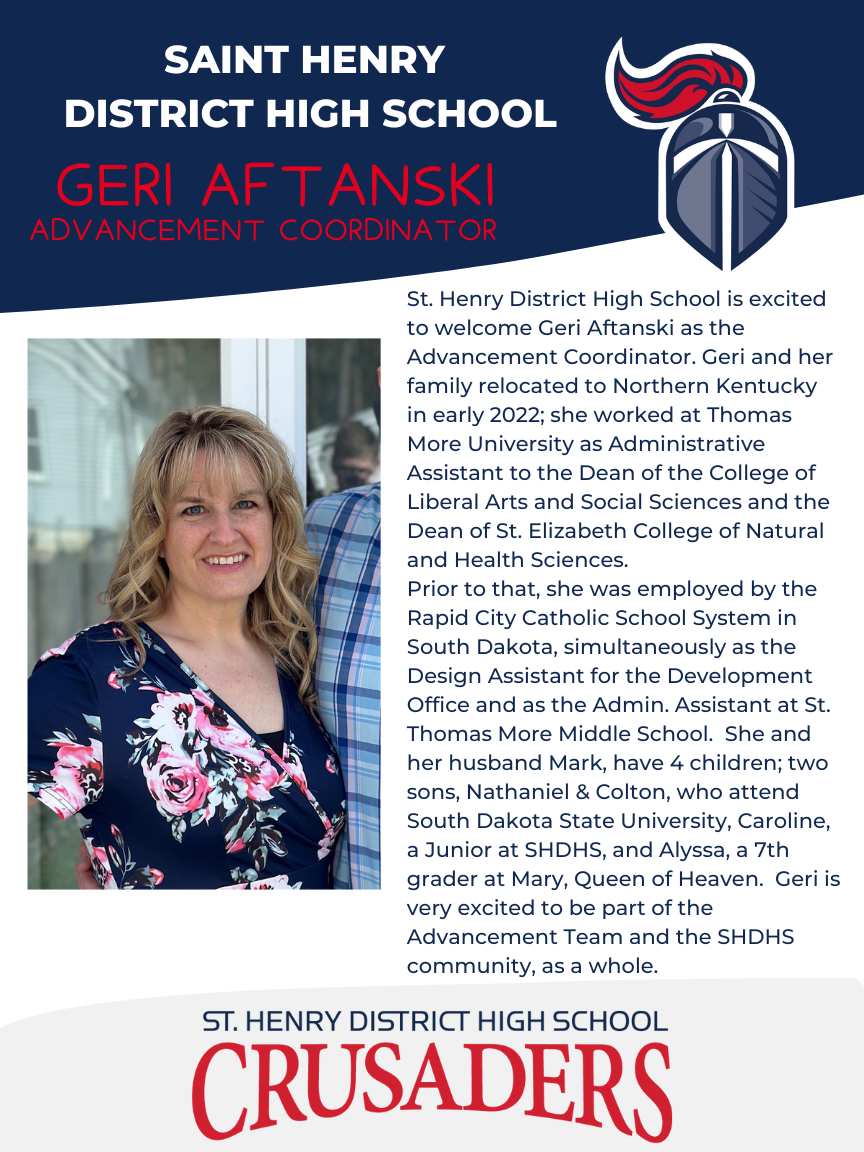 Homecoming Dance
Homecoming Dance Tickets on Sale Now!!
All SHDHS students are invited to the 2023 Homecoming Dance on Friday, September 29, at Receptions in Erlanger, KY. Tickets cost $40; the deadline to purchase tickets is Tuesday, September 19.  Students are allowed to bring a guest as long as that guest is in high school or graduated from high school in 2023.  They can arrive beginning at 6:30 PM but must be present by 7:30 PM.  Students and guests may not leave until after 9:30 p.m.
If an SHDHS student is bringing a guest who attends a different high school, then you will need to enter their principal's name and email address on the ticket purchase form.  Their principal will be asked to give their approval of that guest's attendance at our Dance.  The guest is encouraged to check with their principal to ensure the approval form was completed in a timely manner.
FEC News
Homecoming Tailgate
Save-the-date!  Our 3rd annual HOCO Tailgate will take place on Thursday 9/28 from 4:30-6:30 outside the cafeteria!  All students, parents/families and alumni are invited!  We are again partnering with Go Pantry for admission to the Tailgate and Soccer games for the evening. Please see the attached flyer for more details and plan to come and party with the CRU!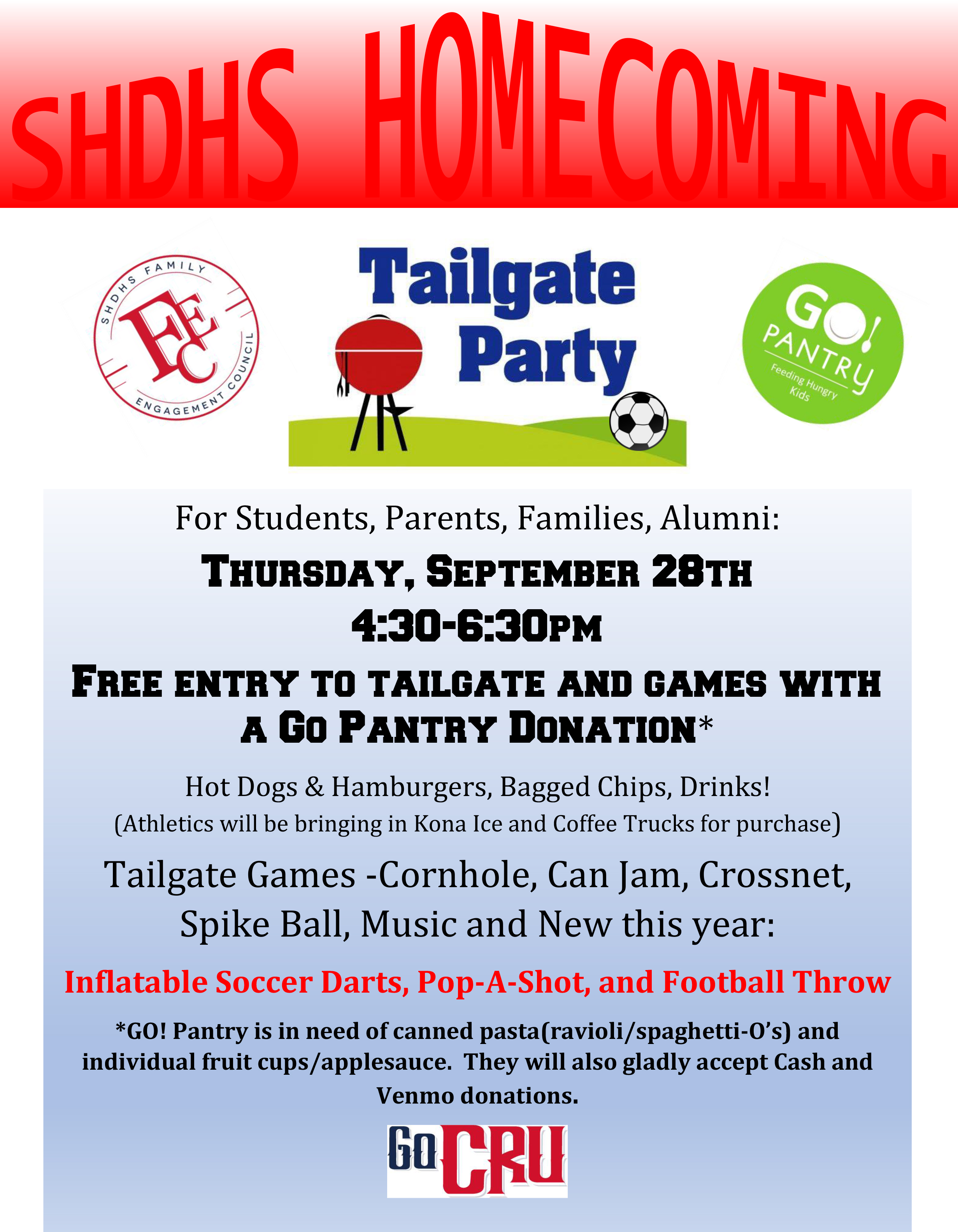 ---
Homecoming Tailgate - Help Needed!  
The FEC needs volunteers to help set-up, clean-up, prep/serve food and beverages, and monitor rented inflatable yard games at our upcoming HOCO Tailgate on 9/28.  We also need to borrow some giant sized and regular sized yard games for the evening.  Please see the following sign-up for more details and to volunteer - thank you!  https://www.signupgenius.com/go/10C0D4AA4AE2DAAFC1-fechoco1
---
UPCOMING FEC MEETING DATES
The following FEC meeting dates/times have been set based on the survey results. All meetings will take place in the media center at school. We would LOVE to see an increase in attendance this year as our best ideas seem to be generated when in-person and working together, so mark your calendars today!

Monday 11/6, 6 pm 
Monday 1/8, 7 pm 
Tuesday 3/5, 6 pm
CRU BASH (Parent Gala/Fundraiser on 3/16/24) kick-off meeting - Tuesday 10/17, at
6:30 pm 
Athletic News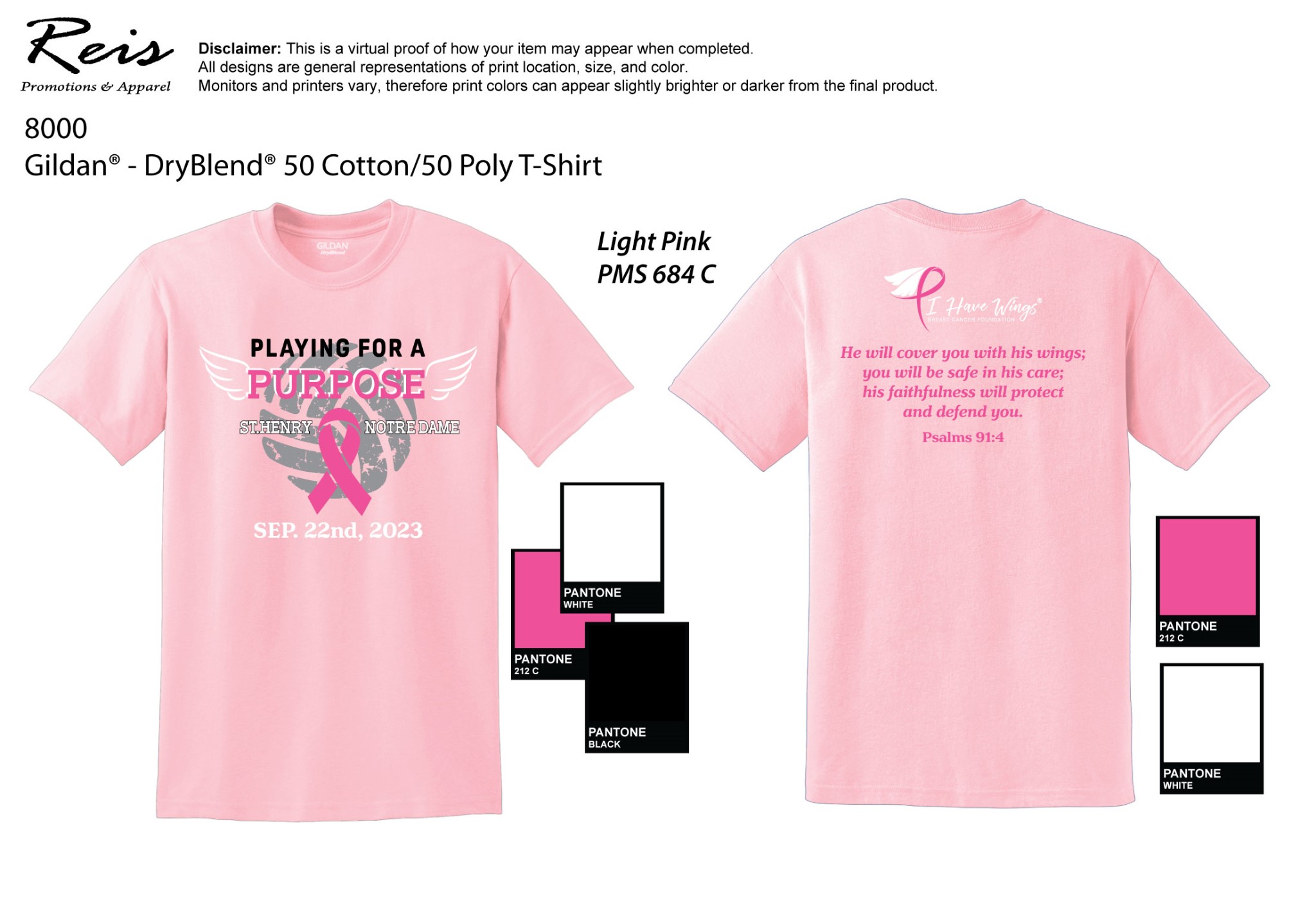 PLAYING FOR A PURPOSE T-SHIRT
Playing for a Purpose will be held at Boone County High School @ 4:45 (Fr),6 (JV) & 7:30 pm (Var) on September 22, 2023.
Order your shirt now and pick it up at the school of your choice! Any student who purchases a 2023 P4P t-shirt can wear it instead of the uniform shirt during school on September 22. 
Orders will close on September 11 at midnight.  
ALL profit from this shirt sale will go directly to the I Have Wings Foundation. 
https://bit.ly/playingforapurpose2023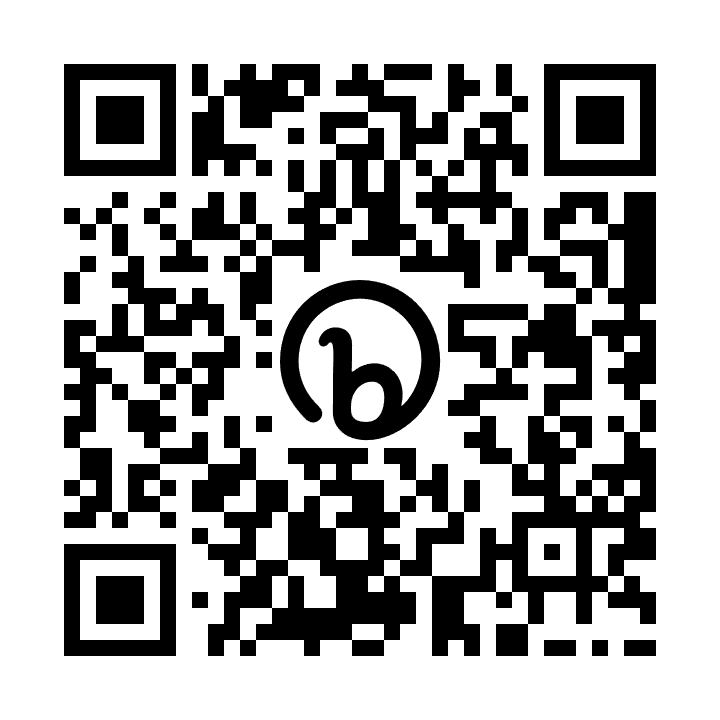 ---
SHDHS Boosters
The Athletic Boosters are looking for new members to join the organization.
The Booster meetings are on the 4th Monday of every month, at 6:30 p.m. in the cafeteria.
Our goal of the Boosters is simple. Raise money to support the Athletic Department. 
In the past 18 months, some of the accomplishments of the Booster members have been:
Updated soccer concession stand/menu. Currently, we run the fall concessions.
Coordinated 1st  mulch sale in April 2023.
Collecting/planning/running spirit wear sale at the beginning of the school year.
Planning for 1st euchre tournament scheduled for November 11, 2023.
We need your help! Please consider joining our organization. If you have
interest or any questions, please get in touch with Jim Demler at [email protected] or Tony Logan at [email protected].
Campus Ministry News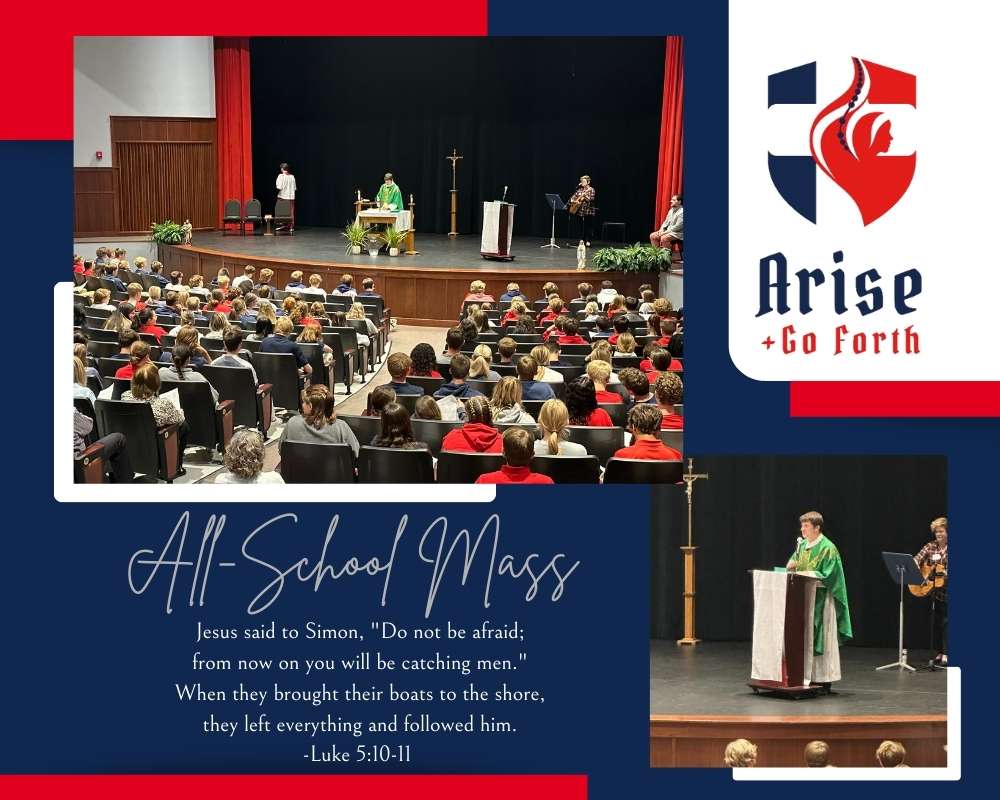 ---
September Junior Retreat Reminders
All students on the September Junior retreat must have their permission slips turned in by this coming Tuesday, September 12. If your student has any dietary restrictions, please email Annie Poat at [email protected]. Students are encouraged to bring snacks to share (bags of chips, fruit snacks, granola bars). 
Saint Joseph of Cupertino's feast day is on September 18 (the first day of our retreat). He is a wonderful saint who is known for levitating in prayer, being obedient and humble to God's will, and for his simplicity of spirit. He is also known as the patron saint of students. In anticipation of your student's upcoming retreat, I highly encourage you to read more about Saint Joseph of Cupertino and to pray his Novena for your student to have a blessed and transformative retreat experience. Here is the link to begin the Novena: https://www.praymorenovenas.com/st-joseph-cupertino-novena
---
Basic Service Overview & Requirements: 
Service Date Ranges:
Semester 1 -  June 1 - November 29
Semester 2 -  Dec 1 - April 24
 5 Red and 5 White Hours are due each semester. 
Log all hours in MobileServe 
Summer service hours logged by August 31; counted toward the first semester
 Monthly hours are to be logged by the end of the month (provide reminders/time in class)
Service must be onsite and completed for non-profit agencies that serve disadvantaged or marginalized people (red hours) or school, parish, civic, or diocesan events (white hours). 
Parents may NOT sign off on hours.
---
Red Service Hour Event
Knights of Columbus "Opportunity Day" Volunteering 
What: Each year, KOC sponsors a day of events and entertainment for children and adults with physical and intellectual disabilities. Last year, they hosted just over 100 guests.
When: Sunday, September 17, from 12–6 pm
Where: 11186 South Licking Pike, Alexandria, Ky. 41001
Tasks: Serving food and acting as companions for our guests. 
Sign Up Link: must register by September 8 https://forms.office.com/Pages/ResponsePage.aspx?id=DQSIkWdsW0yxEjajBLZtrQAAAAAAAAAAAANAAZ9GKrx
---
Retreat Dates and Reminders: Click here for more information/permission slips
---
Grandparent Masses
Please invite grandparents (or grandparent figures) to the annual grandparent Mass(es)!   Each grade level will celebrate Mass in the auditorium. Grandparents will be seated at 9:45 am, and Mass starts at 10 am, followed by a light refreshment/reception. For questions, please email Annie Poat (Campus Minister) at [email protected].
Senior - Tuesday, March 7
Junior - Thursday, March 21
Sophomore - Thursday, April 11
Freshman - Tuesday, April 23
 
Counselors Corner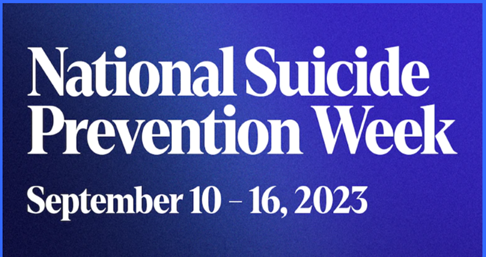 National Suicide Prevention Week
National Suicide Prevention Week begins with World Suicide Prevention Day on September 10. The American Foundation for Suicide Prevention (AFSP) recognizes the entire month of September as National Suicide Prevention Month
If you or someone you know is in need of help, call the National Suicide Prevention Lifeline: 988
Resources:
National Suicide Prevention Week | AFSP
Learn: Crisis & Emergency Services - 1N5
---
Freshmen and Sophomore Classroom Lessons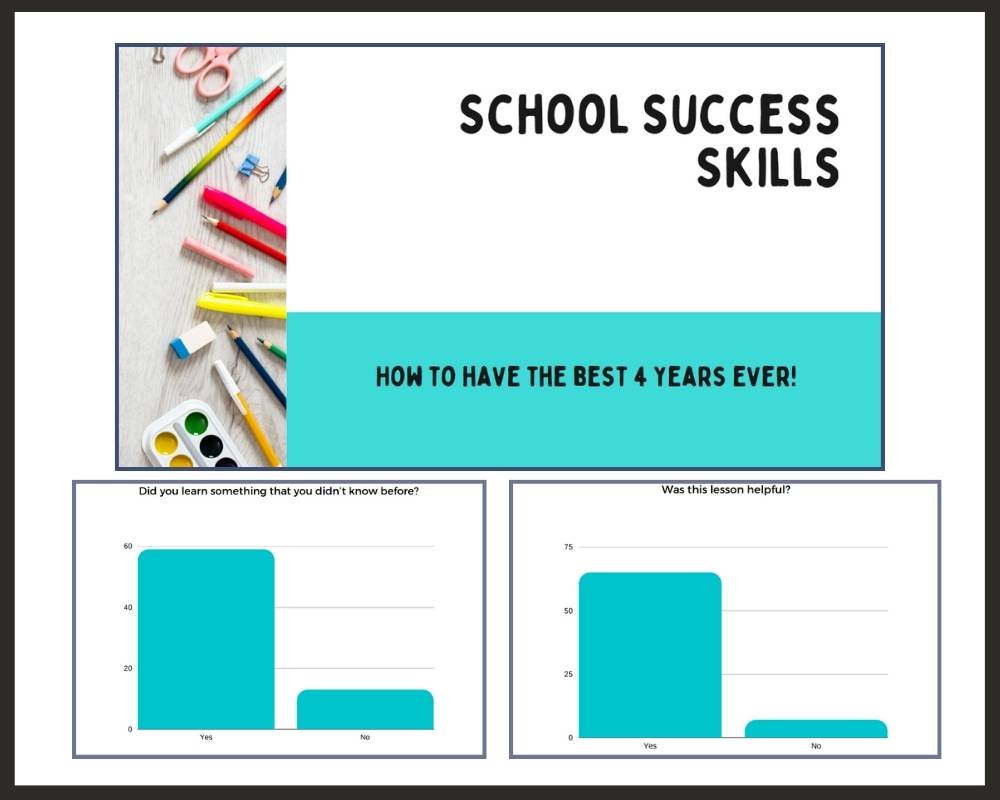 Ms. Craddock, the new Freshmen and Sophomore Counselor, was the guest speaker in Mr. Z's Religion II classes on 8/21 and 8/22 to introduce herself and conduct "Minute Meetings". These were quick introductory meetings with each individual student to get to know them and make them feel more comfortable coming to the counseling office. 
Ms. Craddock was also the guest speaker in the Cru 101 classes on 8/31 to give a lesson on "School Success Skills" to help set students up for success during their 4 years at SHDHS. Students were given a pre- and post-test to determine what they learned and whether or not the lesson was beneficial. Both the presentation and results of the pre- and post-test are linked below. It has been a pleasure working with your students so far!
https://apps.shdhs.org/admissions/wp-content/uploads/2023/09/School-Success-Skills-Sydney-Craddock-1.pdf
https://apps.shdhs.org/admissions/wp-content/uploads/2023/09/School-Success-Skills-Data-2-Sydney-Craddock-2.pdf
---
Learning Opportunities currently available to students NKY.
Healthcare Opportunity with St. Elizabeth – AmeriCorps Program
Healthcare Expose with the Health Collaborative – HealthFORCE 2023
Junior Firefighter Program with Edgewood Fire/EMS
Woodshop Program for female students – Oh She Built That
Healthcare Opportunity with St. Elizabeth – Volunteer Program
Classroom Showcase/Club News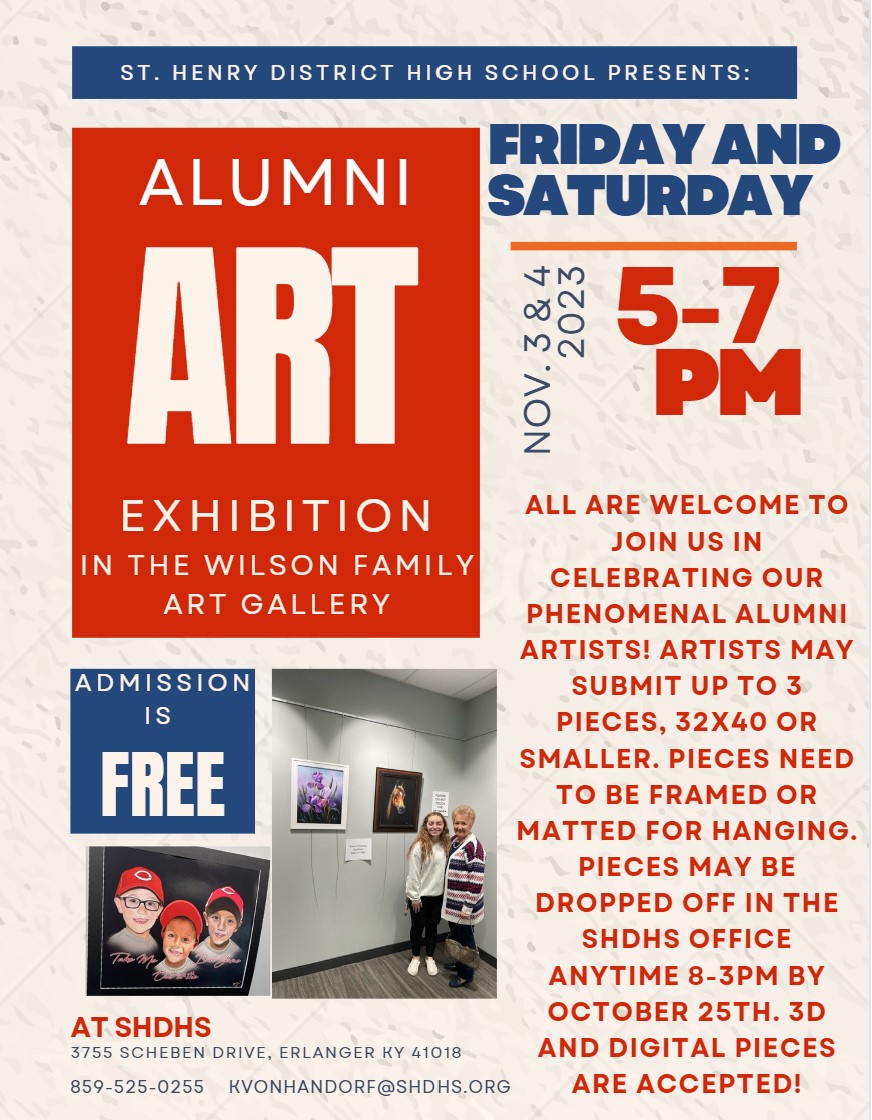 CALLING ALL SHDHS ALUMNI ARTISTS!!
St. Henry District High School is honored to invite all alums to participate in our 3rd annual Alumni Art Show. Last year's show had various classes represented, including 1943 and 1964! Let's have YOU be the artist representing your class this year! Artists may submit up to 3 pieces of ANY media, including 3D and digital. All 2D pieces must be framed OR matted for hanging. Size restrictions are 32x40 or smaller. You may submit artwork at the SHDHS school office between 8 a.m. and 3 p.m. before October 25.
The show will run November 3rd and 4th from 5–7 pm, with our Fall Play, "The Legend of Sleepy Hollow," performing directly after, so please join us for that event as well!
Please email [email protected] for more questions.
School Play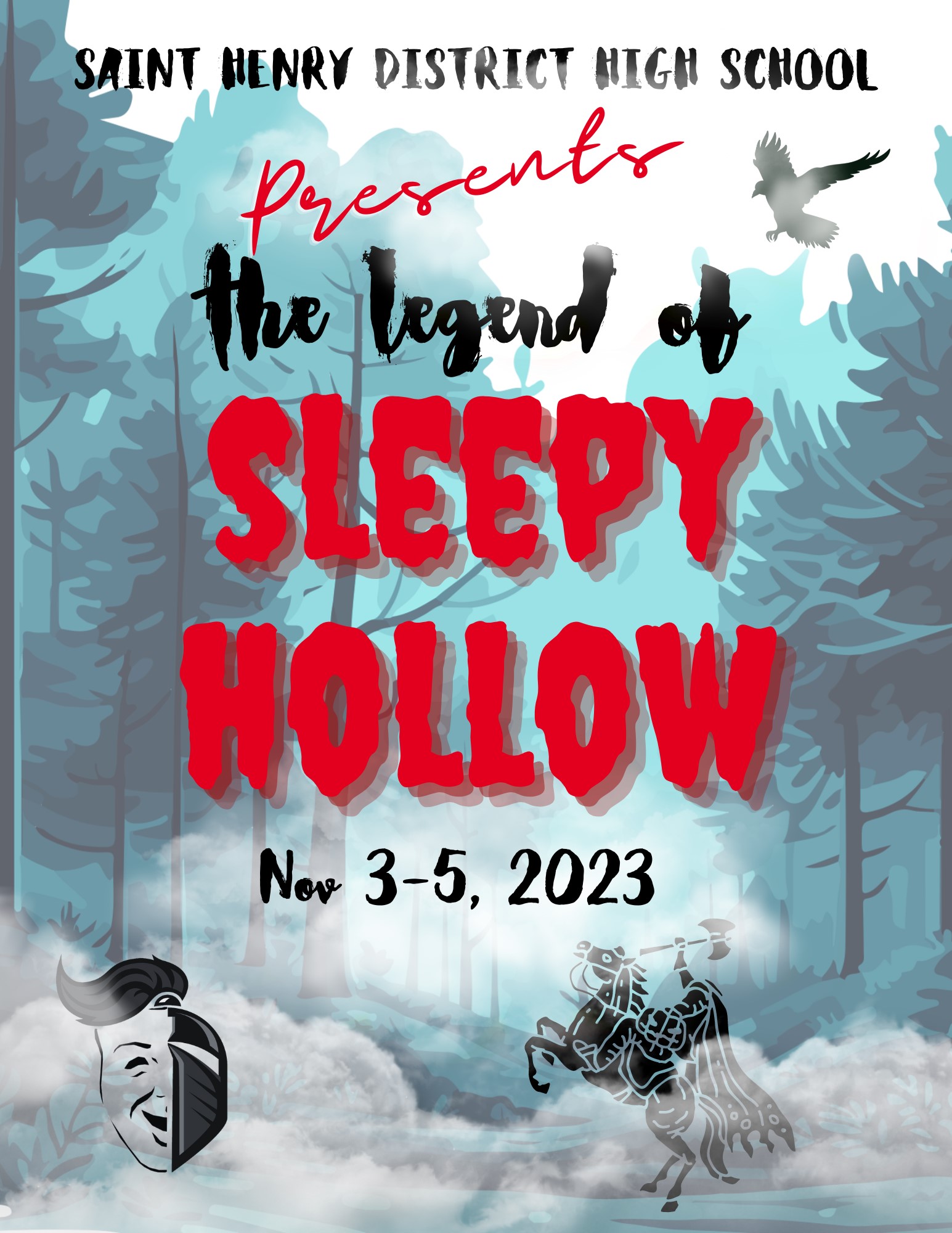 It Was a Dark and Spooky Night…
SHDHS Theater proudly announces the fall production: The Legend of Sleepy Hollow. Hurry to Drees Homes Auditorium to experience the fearful tale of schoolmaster Ichabod Crane and his encounter with the Headless Horseman. One thing is for sure: it will be a ride to remember! Save the Date: November 3-5, 2023. 
Additional Resources
Quick Links
Cafeteria Information and Lunch Menu
Calendar of events
SHDHS Enrollment Portal
TylerSIS Student Information
Schoology
Crusader Check & Connect
Follow your Crusaders on
We want to thank all of our Platinum Sponsors.