Dear Alumni and Parents,
I hope this letter finds you well. As the principal of SHDHS, I am excited to extend an urgent invitation to our Golf Outing Fundraiser, which is set to take place on October 2, 2023, starting at 9:00 am. We are contacting you, our esteemed alumni and dedicated parents, to help us make this event a success. The day promises to be filled with camaraderie and sportsmanship, offering a fantastic opportunity to reconnect with old friends and create new memories. 
Here's what you can expect as part of your foursome: - Breakfast items to kick-start the day - A lunch to refuel after an enjoyable morning on the course - A dinner to cap off the event in style - Refreshing beer at the clubhouse to enhance your golfing experience - A thrilling scramble format that ensures fun for golfers of all skill levels - The option to purchase Mulligans and a survival kit (see details when you register) - Exciting games like Skins and the challenging orange ball contest - If you would like to become a sponsor or play in the outing click here: https://bit.ly/SHDHSGolfOuting2023 (Act now; the registration deadline is fast approaching!. (Deadline to register to golf Wednesday, Sept. 28, deadline for Sponsor to receive signs at holes Sunday, Sept. 26).
This year, the funds raised will be directed towards vital improvements in our school cafeteria and essential resources for our athletic department. Your generosity will directly impact the daily lives of our students, enhancing their overall educational experience. Please join us in this cause. Your presence at the Golf Outing and your support will make a meaningful difference in the lives of our students. Please act swiftly to secure your spot and to make a lasting impact. Visit https://bit.ly/SHDHSGolfOuting2023 to register or contact Sue Kolkmeier at [email protected], our event organizers, for more details. Let us unite as a strong community to drive positive change in our school. Your involvement is instrumental in shaping the future of our school. 
Thank you for your continued support, and I look forward to seeing you on October 2, 2023, for a day of golf, camaraderie, and shared purpose.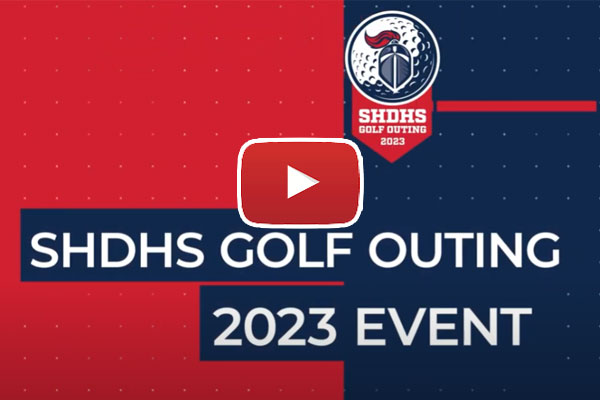 Grant Brannen, Principal
St. Henry District High School
3755 Scheben Drive
Erlanger, KY 41018
National Blue Ribbon School of Excellence
[email protected]
859.525.0255